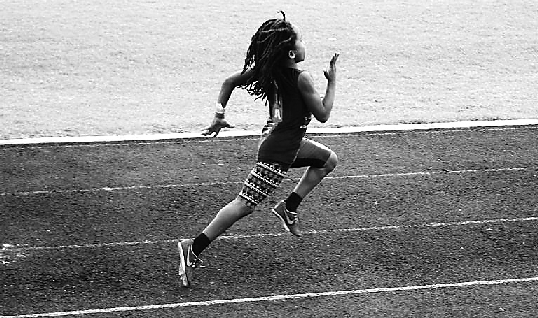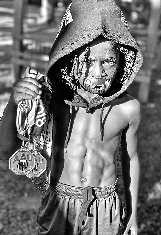 RUDOLPH "Blaze" Ingram Jr. first went viral six months ago when LeBron James posted a clip of the 7-year-old playing football. And now the superstar sprinter is back, breaking a U.S.A. Track and Field record in his first meet of 2019 in Florida last weekend.
A video posted to Instagram last Saturday shows Ingram Jr. finishing the 100m dash in just 13.48 seconds, 0.19 seconds faster than the official record for 7-year-olds.
"I can give him all the tools to be great, but his drive and work ethic and competitive mentality set the bar so much higher," his dad, Rudolph Ingram Sr., explained in an interview with ABC Action News. "I have seen him lose mid race and just take off and get faster. He does not like to feel like a loser. He wants to win."
Ingram Jr., who started training when he was just 4 years old, has won 36 medals in the past two AAU National Championships combined. Of those, 20 were gold.
But while he's been called the next Usain Bolt, Ingram Jr. told ABC Action News that his dream is "to get into the NFL." And the young athlete, who now has over 350,000 followers on Instagram, has already proven his abilities on the field.
Not only was the clip of Ingram Jr. playing in a Tampa Bay Ravens game shared by LeBron, but the young player was also named MVP of the season after scoring 10 touchdowns for his team.
(SD-Agencies)
Coach Jimmy Watson told youth1.com, "At running back, he's very fast but even more elusive. The kid has vision like I've never seen in a [then 6-year-old] before. One second he's going one way and then you blink and he's going another way."
And according to ABC, Ingram Sr. says he'll support his son no matter what. "He makes me so proud," the dad gushed. "I feel like he's a one in a million child."