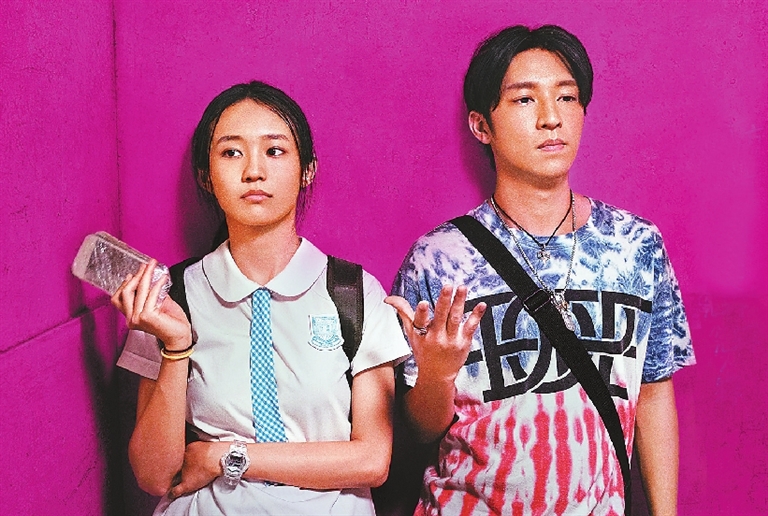 SHENZHEN-RAISED director Bai Xue's first feature "The Crossing," about a schoolgirl's rite of passage as a rookie smuggler, opens in cinemas around the country Friday.
The movie won the Best Film and Best Actress awards at the Pingyao International Film Festival in Shanxi Province last year after its premiere at the 43rd Toronto International Film Festival.
Executive-produced by veteran Chinese auteur Tian Zhuangzhuang, "The Crossing" transcends its local premise — cross-border smuggling of goods from Hong Kong into the Chinese mainland — to become a moving, universal story about teenage angst. Revolving around a high-school student's transformation from a meek loner to a skilled mule, Bai's directorial debut boasts a powerful performance from its young stars and accomplished visual technique.
It marks the first title to come out of Wanda Pictures' support program for young directors and is expected to raise debate at the Hong Kong Asian Film Festival around how it takes a mainland director to tackle a much-discussed Hong Kong issue.
Peipei (Huang Yao) is a 16-year-old girl born out of a Hong Kong-mainland marriage. Rather typically, she lives in Shenzhen but spends most of her time — in school or at play — in Hong Kong, which is just a border checkpoint and a half-hour train ride away. As the film begins, she's trying to come up with enough money to go to Japan with her best friend, Hong Kong girl Jo. When legit part-time jobs fail, Peipei finds a solution via Jo's boyfriend, who is part of a gang smuggling phones into the mainland.
Bai's direction and screenplay is pivotal to the drama's success, according to critics and audience members at the Pingyao festival. A graduate from Beijing Film Academy, Bai said in an earlier interview that she wanted to shoot a movie written by herself after graduation in 2007 but failed. She then got married and had a child. In 2013, she continued to pursue her postgraduate study at the academy.
After an idea of shooting a movie about cross-border children struck her mind, she spent two years from 2015 to 2016 doing interviews in Shenzhen and Hong Kong for her script. "The whole story was reshaped by the interviews I conducted with cross-border children and officials in Hong Kong and the mainland. The movie is not based on a true story but there are so many details drawn from real life. I'm lucky to create such a story that tells what I want to say. The past 10 years of my family life and studies in the academy gave me much understanding on life, which finally helps me in making the movie," she said.(SD-Agencies)