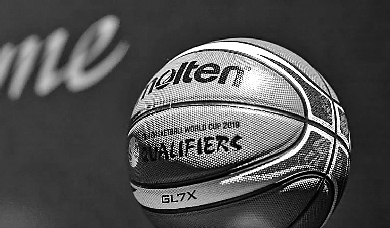 Doria Nan
there_sun@163.com
FIBA and Molten Corp. revealed the BG5000, the official game ball with the exclusive tournament design for the FIBA Basketball World Cup 2019, at the official game ball launch event in Shenzhen on Friday.
Molten Corp., a Japanese manufacturer of balls and sports equipment, considered players' suggestions and feedback in the manufacturing process that made the BG5000 into a basketball with markedly improved control and grip performance, while maintaining an authentic texture.
The new surface texture helps give it an ideal grip, even when in contact with sweat or moisture. The ball is softer than in the past and therefore easier to control in every moment of the game. The exclusive tournament design "dragon," which symbolizes the basketball player's drive to compete with the fundamental elements of basketball — "heart," "basket," "ball" and "court" — is featured around the BG5000.
"BG5000 offers an improved performance level compared to past models and captures the look and feel of the World Cup by displaying the four key elements," said Andreas Zagklis, FIBA's secretary general, at the launch ceremony.
"The new official game ball employs unique technologies while maintaining its traditional and authentic look. We look forward to watching players perform at their maximum level with added confidence," said Kiyofumi Tamiaki, president and CEO of Molten Corp.