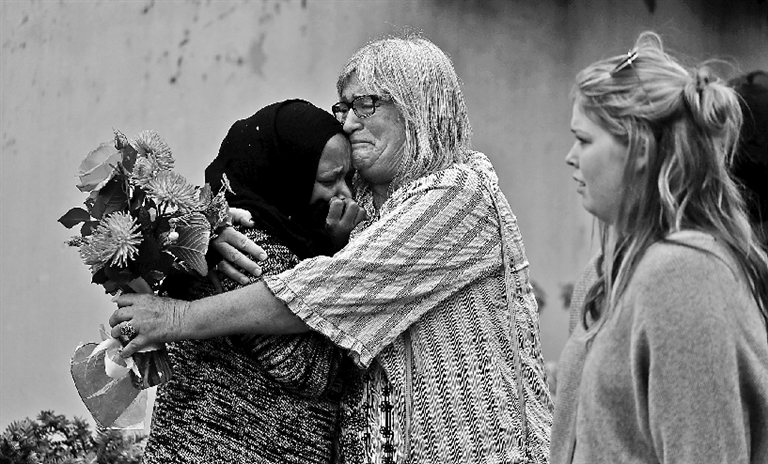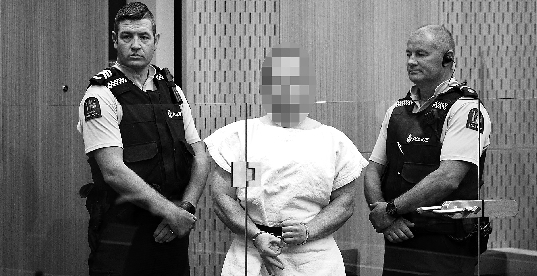 THE bodies of some of the victims in New Zealand's mosque shootings were released yesterday to loved ones for burial, Prime Minister Jacinda Ardern said, as the death toll rose to 50 when police found another body.
Australian Brenton Tarrant, 28, a suspected white supremacist, was charged with murder Saturday. Tarrant was remanded without a plea and is due back in court April 5 where police said he is likely to face more charges.
Meanwhile, New Zealand police confirmed yesterday that Dunedin Airport has been closed after a suspicious package was reported there.
At 9:55 p.m. local time, the airport received report of a suspicious package, and police and specialists were at the scene to determine the nature of the package.
Friday's attack, which Ardern labeled terrorism, was the worst ever peacetime mass killing in New Zealand and it has raised its security threat level to the highest. Footage of the attack on one of the mosques in the city of Christchurch was broadcast live on Facebook, and a "manifesto" denouncing immigrants as "invaders" was also posted online via links to related social media accounts.
Police Commissioner Mike Bush said the body of the 50th victim was found at the Al Noor mosque, where more than 40 people died after a gunman entered and shot at people with a semi-automatic rifle, before traveling to a second mosque.
Police rammed the suspect's vehicle and arrested him as he drove away from the second mosque.
One person at the second mosque is being hailed for distracting and confronting the shooter, preventing further deaths. Abdul Aziz, 48, told media he heard shooting and ran outside the mosque, shouting at the gunman and drawing him away from the building, the Newshub website reported.
Aziz, originally from Afghanistan, said he picked up one of the gunman's discarded weapons and threatened the man, who drove off.
The majority of victims were migrants or refugees from countries such as Pakistan, India, Malaysia, Indonesia, Turkey, Somalia, Afghanistan and Bangladesh.
Mike Bush said police did not believe that three other people arrested Friday were involved in the attack. Two men faced charges unrelated or "tangential" to the attack, while a woman had been released, he said.
Tarrant did not have a criminal history and was not on any watchlists in New Zealand or Australia.
Ardern said a "manifesto" was emailed to more than 30 recipients including her office, nine minutes before the attack but it gave no location or specific details. She said her office sent it to parliamentary security two minutes after getting it. In the manifesto, which was also posted online, Tarrant described himself as "Just a ordinary White man" who used profits from cryptocurrency trading to finance extensive travels through Europe from 2016-2018.
The shootings have raised new questions about violence being disseminated online.
Ardern said that she had been contacted by Facebook operations chief Sheryl Sandberg who had acknowledged what had happened.
Facebook said on Twitter it had removed 1.5 million videos of the attack in the first 24 hours and it was also removing all edited versions, even those without graphic content.
The violence has also shone a new light on gun control.
Ardern said Tarrant was a licensed gun owner who allegedly used five weapons, including two semi-automatic weapons and two shotguns, which had been modified.
"I can tell you one thing right now, our gun laws will change," Ardern told reporters Saturday, saying a ban on semi-automatic weapons would be considered.
(SD-Agencies)