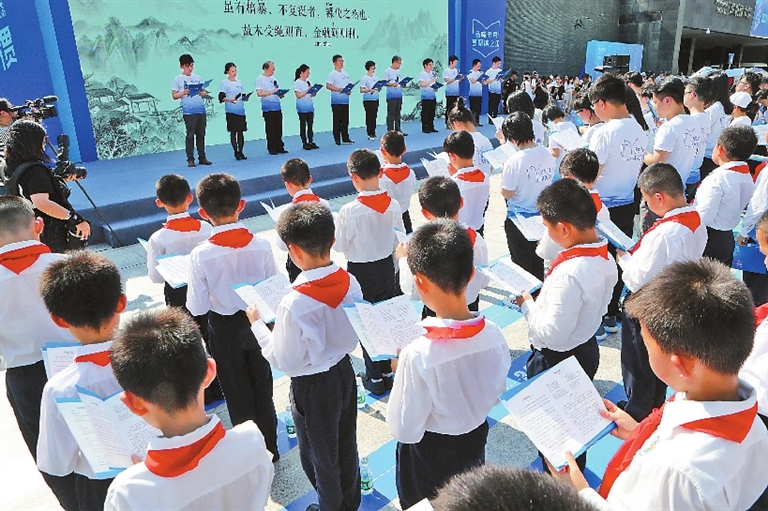 SHENZHEN Children's Library received a special group of guests Saturday night, as 120 Shenzhen families were invited to spend a reading night at the library for the occasion of the city's seventh Minors' Reading Day, which was yesterday, sznews.com reported.
The participating children were divided into six reading groups, themed "Fairy Tales Paradise," "Hello, Traditional Chinese Culture," "Wutong Story Club," "Cultural Creative Group," "Funny English" and "Science Creation Room," following a welcome ceremony.
The young readers also received a special gift from the library after putting up their own tents. A number of new children's books, including "Serpent King," "One Day of Ours" and "Fantasy Library," were given to the readers by library director Song Wei, child writer Chen Pengyu and writer Zhenzhen.
"We had only one intention in preparing these surprises and activities for 'Library Night,' which was to plant seeds that will hopefully grow into a love of reading for the children in a more innovative way," Song said.
In order to make these seeds take root in the hearts of the children, the library also invited the children to write down their feelings about the activity and their dreams for their lives on wish cards.
According to the library, they will keep these cards in the library and invite the children back for a visit in 10 years.
The "Library Night" activity has been held by Shenzhen Children's Library for seven years. (Zhang Yu)