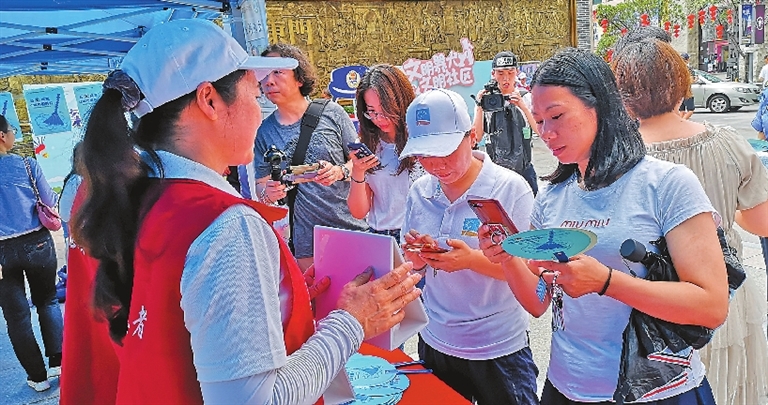 Wang Jingli
wangjingli0715@163.com
A CAMPAIGN to combat mafia-style crimes and promote city management, organized by the Shenzhen Municipal Urban Administration and Law Enforcement Bureau, was launched yesterday at Dongmen Baima Square in Luohu District.
A variety of activities, including an awards quiz and exhibitions on common mafia-style activities, were held not only to allow residents to understand achievements the city has made in this regard but also to raise residents' awareness and to engage more of them to fight against criminal behaviors.
The bureau has launched several special actions to manage uncivilized activities in order to ensure a safe environment for residents. For example, from March last year to this April the bureau busted 3,100 cases related to the illegal sale of gas and seized 47,412 cylinders of illegal gas.
Other interactive activities on topics like garbage classification and civilized dog-keeping were also held. Additionally, special pieces of clothing that can beam light were delivered to street cleaners to protect them from potential risks on site.