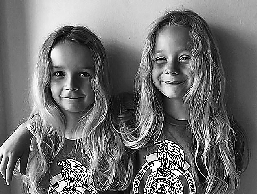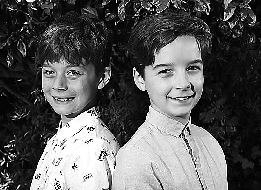 TWO brothers branded "Goldilocks" for their waist-length hair have finally had their hair cut for the first time.
Primary schoolboys, Jensen Allen, 12, and his younger brother Cooper, 11, from West Bridgford, Nottinghamshire in the U.K. have been known for their luscious locks since they were tots.
But despite begging their mother, Janet, 47, to have the chop for six months, the brothers were only given the go-ahead last month.
Janet was devastated to see all 29 inches (11 cm) and 25 inches of their hair go, but donated it all to Little Princess Trust — who provide real hair wigs for children and young people.
The mother-of-four added, "We all have long hair in my family, even my husband Max, 42, so it was never on my radar to get the boys a haircut.
"I absolutely loved their hair, I thought it was gorgeous and really suited them — it defined them as brothers.
"In primary school, a few curious kids would ask 'why have you got long hair, only girls have long hair?'"
She went on, "But they were never bullied because of it, as the years went by, it was what they were known best for, their hair was their stamp."
And, contrary to what you might believe, she claims it now takes longer for the boys to get ready than it did before they had their hair cut.
She said, "It is actually more hassle for them now to do their hair as they wake up and it's sticking up here and there, so we have to style it.
"Whereas before, they would just give it a brush and have their hair down or in a ponytail for school."
She went on, "For the boys, it wasn't about blending in, it was about standing out from the crowd."
Janet said she was unsure about letting the boys have their long blonde locks cut, as she knew it wouldn't easily grow back.
(SD-Agencies)