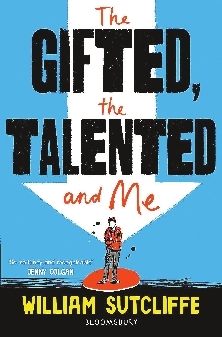 Fifteen-year-old Sam isn't special. He's not a famous vlogger*, and what he likes most is chatting to his friends and having a bit of a kick about.
None of which was a problem until his dad got rich and his mum made the whole family move to London. Now Sam is being made to go to the North London Academy for the Gifted and Talented, where every student is too busy starting bands or making clothes. Can Sam navigate his way through the weirdness and find a way to be himself?
"The Gifted, the Talented and Me" is William Sutcliffe's first comic novel for a teenage audience. Thanks to its brilliantly warm and satirical* eye on modern family life, it will resonate* strongly with adults as much as it will with young people.
Comparisons with Adrian Mole, the fictional protagonist* in a series of books by English author Sue Townsend, are inevitable, but this has a charm all of its own.
It has a great message at its heart: it celebrates staying true to yourself, owning your talents (such as they are) and enjoying experiences for experience's sake — instead of for the likes*, accolades* and popularity they could bring with them. Mainly, though, it's just properly, joyfully, laugh-out-loud funny — Sam's misadventures* at the North London Academy for the Gifted and Talented will have you chuckling from the first page to the last.
Sutcliffe was born in London in 1971. He is an international best-selling author of five novels for adults.(SD-Agencies)