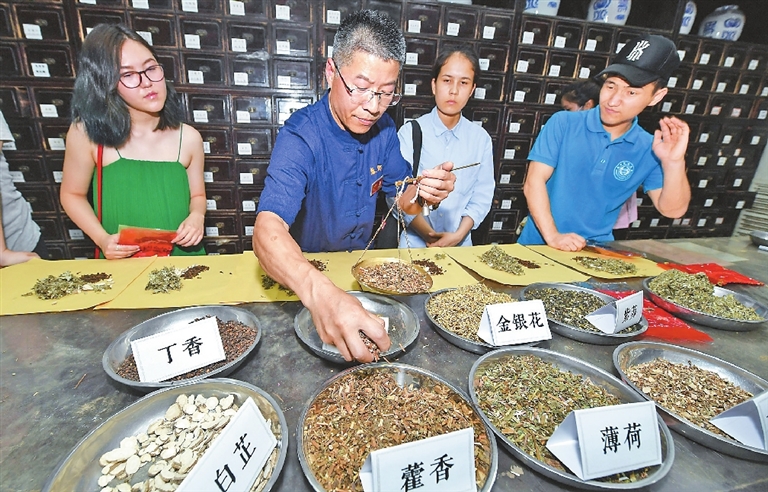 CULTURAL events will be held Saturday all over China to celebrate Cultural and Natural Heritage Day, according to the Ministry of Culture and Tourism.
In terms of cultural heritage, Yan'an, a city in northern Shaanxi Province, which was the hub for the Communist revolutionary movement in China from the mid-1930s to 1940s, will be the home base for this year's celebrations.
The protection of revolutionary-themed cultural heritage sites is this year's focus.
A symposium of more than 100 delegates on the protection of such sites will be held in Yan'an.
Quiz shows, stage drama performances, and fine art exhibitions will be held to promote public consciousness of cultural heritage protection.
The historical site of the Lu Xun Fine Art Academy, a key art school in the cradle of the Chinese Communist Revolution, will also commence receiving visitors Saturday after the completion of a five-year renovation.
A total of 15 provinces from across the country will also hold events on the theme.
In terms of intangible cultural heritage, Guangzhou will be the main venue celebrating traditional practices.
A forum on intangible cultural heritage protection, public lectures, exhibitions and other events will be staged all over the city.
Shenzhen's Bao'an District will hold a series of events to look into its revolutionary heritage. An exhibition featuring relics from the tomb of Marquis of Haihun, who had a short-lived reign of 27 days as an emperor of the Western Han Dynasty (206 B.C.-A.D. 24), will be held. Shenzhen will also introduce its map of intangible cultural heritage Saturday.
According to the ministry, an estimated 3,200 events, including contests, expos and exhibitions on intangible cultural heritage promotion will be held nationwide.
China's Cultural and Natural Heritage Day falls on the second Saturday of June every year. (SD-Agencies)