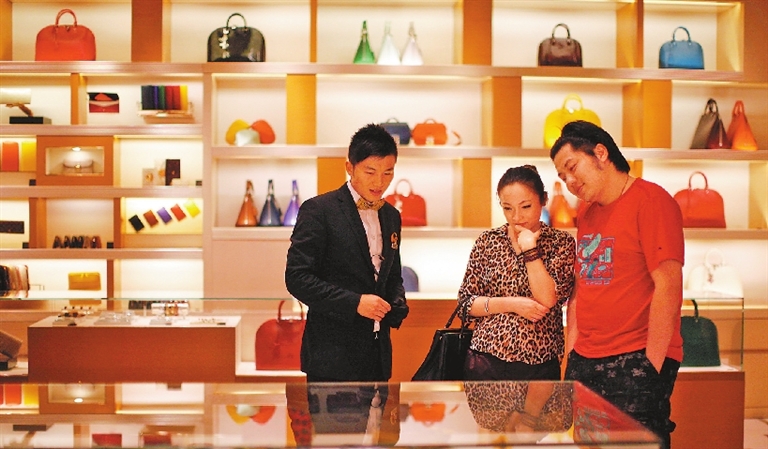 LOUIS Vuitton, LVMH's biggest sales driver, has beefed up stocks of its handbags and other luxury wares to feed its growing online business in China, as Chinese consumers spend more at home, its management told analysts.
Chinese shoppers are increasingly splurging on high-end fashion and accessories locally rather than overseas, encouraged by a leveling out of prices as import tariffs drop, although that has penalized some brands struggling to capture the shift.
Vuitton is benefiting thanks in part to a Chinese e-commerce push, according to analysts who attended a two-day closed-door briefing with the brand and LVMH.
More broadly, demand for Vuitton products on the mainland was still at "unheard of" levels, its CEO Michael Burke was quoted as saying. LVMH had no immediate comment.
"Although only a third of spend on Louis Vuitton is currently local, this is growing twice as fast and a 50:50 split is now on the cards," Citi analyst Flavio Cereda wrote in a note.
Over the past nine months, Vuitton shifted inventories from neighboring countries to its e-commerce site in China, which now accounted for 8 percent of the brand's sales there, Cereda added.
Vuitton launched its online business in China in mid-2017 — just after Kering-owned rival Gucci — with Prada and Hermes following suit.
Jeweller Tiffany, which has suffered from sharply lower spending among Chinese tourists in the United States, said last week it also planned to invest in e-commerce operations in China.(SD-Agencies)