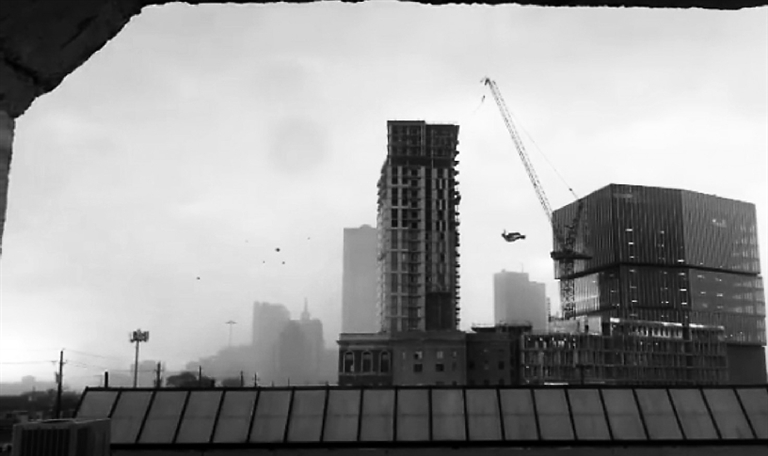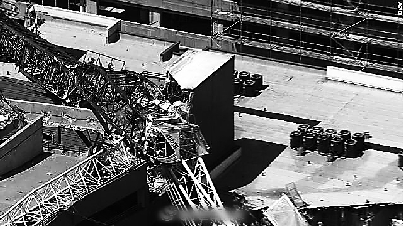 AT least one person has died and six were injured after a crane fell onto an apartment complex in downtown Dallas, according to Dallas Fire-Rescue spokesman Jason Evans.
The crane fell onto the Elan City Lights apartment complex, with the worst of the damage on the eastern residential side and a parking garage for the building, Evans said. Dallas firefighters have live-find rescue dogs on scene to search the property for missing and injured people.
"This is a really challenging situation in the sense that I cannot personally recall that we've had a crane collapse that involved an already inhabited building," Evans said.
Most of the crane collapses that have been dealt with, Evans said, involve the crane collapsing onto itself or onto a building that's vacant or under construction.
"Our hearts go out to everyone who has been impacted by this incident. We only hope that the damage that's been inflicted thus far is where it stops."
Three patients were taken to Baylor University Medical Center, according to hospital spokesperson Deke Jones.
Jones said one patient is in critical condition, another is in serious condition, and the third was treated and released. Three other patients were taken to Parkland Memorial Hospital in Dallas, but a spokeswoman for Parkland could not give condition updates. (SD-Agencies)