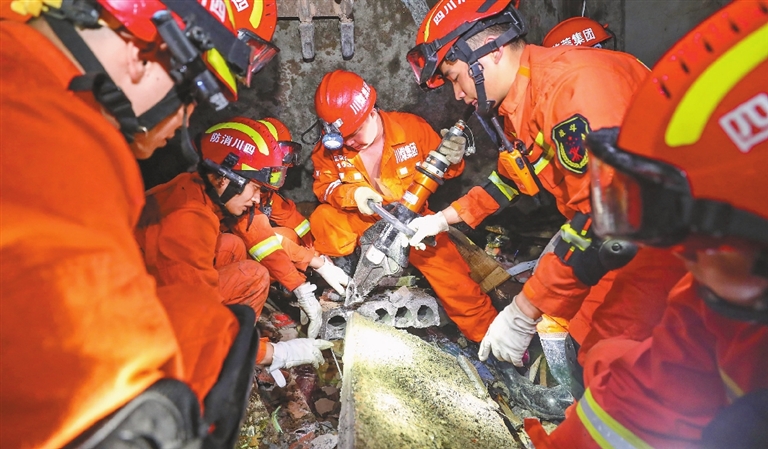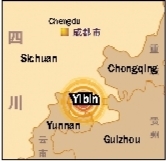 AT least 13 people died and 199 were injured after a 6.0-magnitude earthquake hit Southwest China's Sichuan Province on Monday night, the Ministry of Emergency Management said yesterday. As of 4 p.m. yesterday, 20 people trapped by debris had been rescued while 731 had been evacuated, it said.
President Xi Jinping has ordered all-out efforts to organize relief work and rescue the injured.
He demanded authorities give priority to searching for survivors and rescuing those injured, and minimize casualties.
He asked the People's Liberation Army and the armed police force to cooperate with local governments in rescue.
Safety inspection and rescue efforts are under way, with firefighters rushing to the quake-hit regions to conduct rescue and search operations.
The China Earthquake Administration deployed 80 people in the quake-hit regions for real-time monitoring and damage assessment.
Meanwhile, the ministry and the National Food and Strategic Reserves Administration have dispatched 5,000 tents, 10,000 folding beds and 20,000 quilts to the areas.
The quake had affected a total of 142,832 people and demolished 73 houses as of 4 p.m. yesterday, the ministry said.
The quake hit Changning County of Yibin at 10:55 p.m. Monday (Beijing Time). The epicenter, with a depth of 16 kilometers, was monitored at 28.34 degrees north latitude and 104.90 degrees east longitude, according to the China Earthquake Networks Center.
Rescuers said nine people died in Changning and four more in neighboring Gongxian County. Most of the deaths were caused by damaged houses, according to the city government of Yibin.
Three national medical emergency teams have been on call, while three local medical teams of about 50 members have reached the quake-hit regions.
Nearly 800 armed police forces from Sichuan set off for the epicenter for rescue efforts with professional equipment, including life detectors and forcible entry tools.
As of 8:30 a.m. yesterday, 17 aftershocks measuring 3-magnitude or above have been recorded in the areas.
Showers and thunder might occur in the next two days in Sichuan, China Meteorological Administration said yesterday.
The quake caused a major highway connecting Yibin and Xuyong County of Sichuan's Luzhou City to be closed. Some sections of other roads were also blocked or closed.
In the provincial capital Chengdu, an early warning system alarmed the public through multiple broadcasting systems about one minute before the earthquake struck. The same system alerted residents in Yibin 10 seconds before the quake hit.
The early warning system uses the theory that radio waves travel faster than seismic waves.
(Xinhua)
Earthquake research has found that being aware of an earthquake three seconds beforehand can save 14 percent of casualties, 10 seconds can save 39 percent of casualties and 20 seconds can save 63 percent of casualties.(Xinhua)