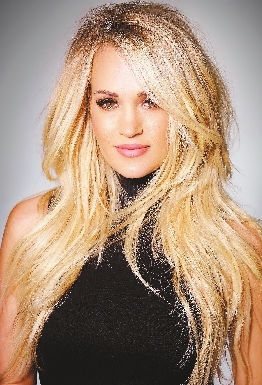 CARRIE UNDERWOOD has been accused of plagiarizing and is facing a lawsuit from singer Heidi Merrill that claims the "American Idol" winner's song "Game On" was straight up lifted from a similar song by Merrill — and even has the exact same name.
Merrill, a Nebraska native, rose to Internet fame in 2015 with her song "Cornhusker Strong," a sports anthem that raised her profile. Two years later, she tried to increase her brand by putting the song and video for "Game On" on YouTube.
Merrill, who is now living in Southern California as she pursues her music career, claims that in August 2017, nearly six months after she posted the "Game On" video online, she met with Mark Bright, one of Underwood's producers. The two chatted at a Nashville event, where Merrill allegedly asked Bright if Underwood would be interested in a new song for the 2018 season of "Sunday Night Football," which Underwood has performed for since 2013.
Merrill says she sent "Game On" to Bright, but he passed. However, just over a year later, Underwood debuted her own song, also called "Game On," on the NFL broadcast.
Merrill's plagiarism suit names not only Underwood and Bright, but also the NFL and NBC, the broadcaster of "Sunday Night Football." Also named as co-defendants are music publishers Sony Corp. and Warner Music Group. Merrill's suit says that Underwood's "Game On" is "substantially — even strikingly — similar, if not identical" to her 2017 song of the same name.
Lawyer Tim Foster, on behalf of Merrill and her song's co-writers, said that his team attempted to reach out to Underwood's camp to resolve the situation but were summarily rebuffed.
The case was filed with the U.S. District Court for the Southern District of New York. So far, Underwood's camp has not commented on the situation.
(SD-Agencies)