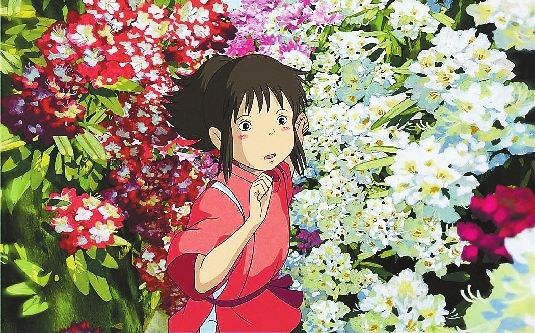 IT'S an animation smackdown for the ages.
Disney/Pixar's "Toy Story 4" opened head-to-head against a rerelease of Hayao Miyazaki's Japanese anime classic "Spirited Away" in China on Friday — and by mid-afternoon in Beijing, the winner was already overwhelmingly apparent.
Disney's latest 3-D animation juggernaut — produced for nearly US$200 million — has proven no match for kindly old Miyazaki's hand-drawn coming-of-age classic from 2001.
"Spirited Away" had earned 104 million yuan (US$15.2 million) as of 5 p.m. Saturday, compared to just 45 million yuan for "Toy Story 4."
Both totals are expected to climb considerably as the time progresses, but "Toy Story" has a slim chance of overtaking "Spirited Away," given current screen share allocations, which are increasingly tilting towards the Japanese title in response to early demand.
Both titles also have stellar ratings on leading local film review site Douban — "Spirited Away" with 9.3 out of 10 and "Toy Story 4" with 9 out of 10.
"Spirited Away" is the latest success for Japanese Studio Ghibli, which has begun re-releasing Miyazaki's anime classics in the Chinese market. None of Miyazaki's films were distributed in China during the time of their original release, but online sharing has built a large and dedicated Miyazaki fan base in China.
Ghibli tested the waters last year with its first rerelease, bowing Miyazaki's "My Neighbor Totoro" (1993) in China in December. It earned a healthy US$25.8 million, encouraging Ghibli to forge ahead with a "Spirited Away" rerelease in partnership with distributor China Film Group.
Before his ouster from Disney/Pixar, studio founder and "Toy Story" franchise creator John Lasseter often spoke publicly about Pixar's creative debt to Miyazaki.
"Toy Story 4" also opens in North America over the weekend. In the United States it topped the Friday box office with a first-day take of US$47.4 million from 4,575 theaters. That puts the family tentpole on course to earn US$125 million or more for the weekend.
(SD-Agencies)