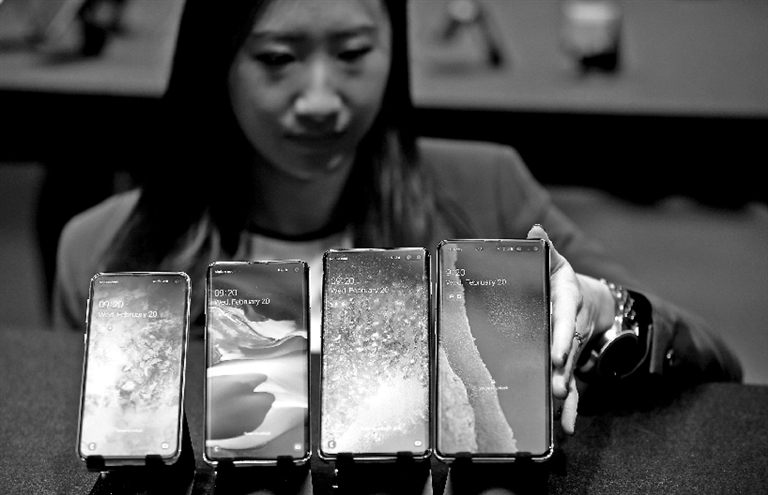 SOUTH KOREA yesterday announced plans to invest about 7.8 trillion won (US$6.48 billion) in research and development (R&D) for local materials, parts and equipment over the next seven years in an effort to cut its reliance on Japanese imports.
The move comes after Japan on Friday dropped South Korea from its "white list" of countries with fast-track export status, intensifying a row over wartime forced laborers.
In July, Japan tightened controls on the export of materials used to make chips, South Korea's top export item, which threatened to disrupt global semiconductor supplies used by tech giants such as Apple and Huawei.
Sung Yun-mo, South Korea's industry minister, said the government will also financially support South Korean companies in mergers and acquisitions of foreign companies and expand tax benefits to lure more international investment, while easing labor and environmental regulations so that local companies could boost their production.
"We want to turn the crisis into an opportunity for the materials, parts and equipment industry," he said at a press briefing.
South Korea's plans are aimed at stabilizing the supply of 100 key materials and parts in semiconductors, display screens, automobiles and other major export sectors, where its companies have heavily relied on Japanese imports to produce finished products.
"Our industries for materials, parts and equipment have been compared to a cormorant," said Sung, referring to how fishermen exploit the bird's behavior of spitting out the fish it snatches out from rivers, while explaining how South Korea's imports from Japan grew whenever its own exports increased.
He said those South Korean industries should become more like a pelican, which "raises its own chicks inside its bill, where it also keeps the food."
(SD-Agencies)