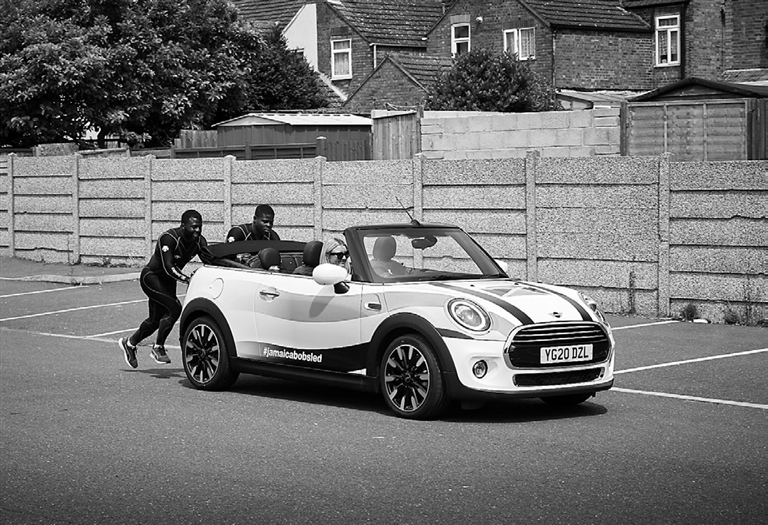 SHANWAYNE STEPHENS, 29, and teammate Nimroy Turgott, 27, have been isolating with each other since the beginning of the COVID-19 lockdown back in March.
The pair, who represent the Jamaican national bobsleigh team, have swapped posh training facilities for metal bars and homemade weights — just like in the 1993 film "Cool Runnings."
The bobsleigh bro have even been pushing a Mini Cooper — belonging to Stephens's fiance, Amy, 28 — around the streets of the Cambridgeshire city to keep in shape.
Stephens told The Sun: "Since the lockdown began we've had to make do with what we've got. We've been pushing my fiance's car up and down the street and have made a squat rack in the back garden."
"Pushing the car is like resistance training for us. The car is a similar weight to the sled so it helps. I know in the movie in 'Cool Runnings' they didn't have the correct equipment so I feel like we're living up to their spirit and improvising as best as we can."
The speedy pair form part of the four-man Jamaican bobsleigh team.
Stephens and Turgott are training hard so they can get on up at the 2022 winter Olympics due to be held in Beijing in 2022.
(SD-Agencies)