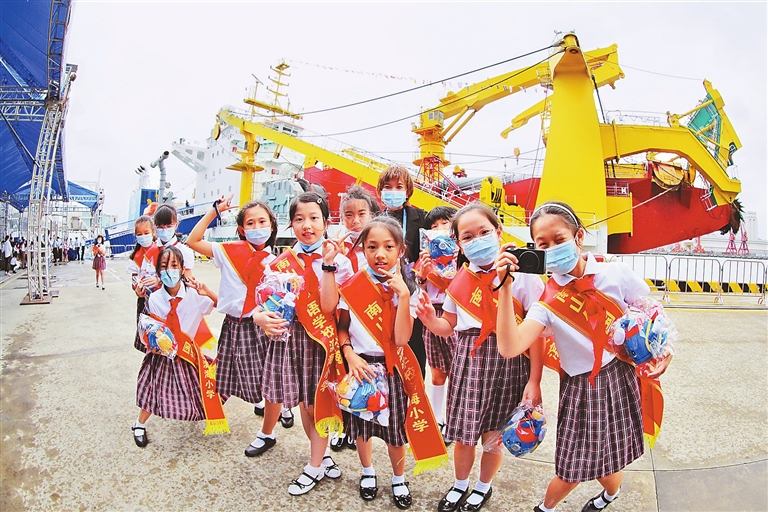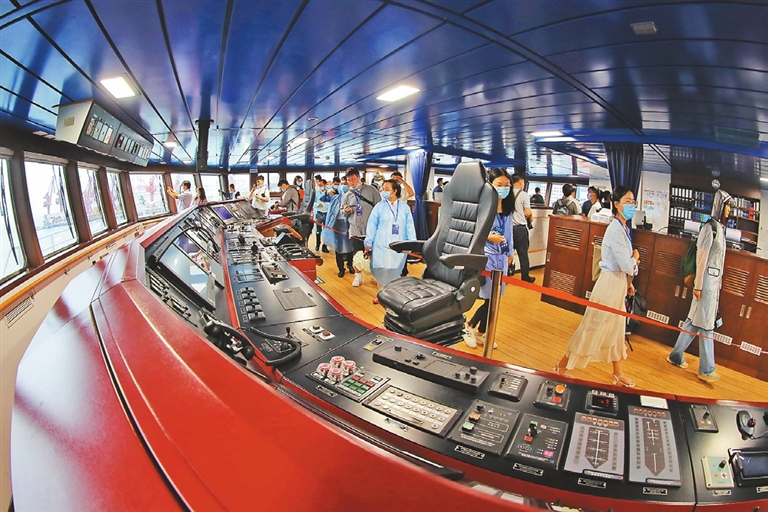 Wang Jingli
wangjingli0715@163.com
A CEREMONY was held yesterday at Shekou Cruise Homeport in Nanshan District to welcome Shenhai Yihao (Deep Sea No. 1), carrying the manned deep-sea submersible Jiaolong, and the country's largest cutter-suction dredger, Tian Kun Hao.
The two vessels will be open for public visits today for this year's China Marine Economy Expo (CMEE), which will be held tomorrow and run through Sunday at the Shenzhen Convention and Exhibition Center in Futian District.
Shenhai Yihao as well as the deep-sea submersible Jiaolong will be open to the public until Saturday while Tian Kun Hao will leave Shenzhen on Sunday afternoon, bound for Qinzhou in the Guangxi Zhuang Autonomous Region for an expansion project at Qinzhou Port, it was announced at a press conference yesterday.
A total of 2,400 free tickets to visit the two vessels as well as the Jiaolong submersible were distributed yesterday.
Shenhai Yihao, measuring 90.2 meters long and 16.8 meters wide, is a comprehensive scientific expedition vessel as well as the country's first self-developed, specially designed mothership for a manned submersible.
Shenhai Yihai can also carry the unmanned submersibles Hailong and Qianlong in addition to Jiaolong.
The 140-meter-long Tian Kun Hao is the largest dredger of its kind in Asia and can dig as deep as 35 meters under the seafloor and dredge 6,000 cubic meters per hour.
The vessel also ranks first in the world in terms of transport system capability.
In addition to the venue in Futian, CMEE has also been put online for the first time this year via the website at https://cimee.com.cn/exhibition.aspx.
The online exhibition includes five modules, specifically "watch the exhibition online," "supply and demand docking," "exhibitor exhibits," "enterprise VR" and "3D exhibition."
Visitors not able to attend the expo in person can look at the items displayed at the exhibition, research information of the exhibitors, release their supply and demand information and admire the two vessels on the website.
CMEE was first held in Shenzhen last year.