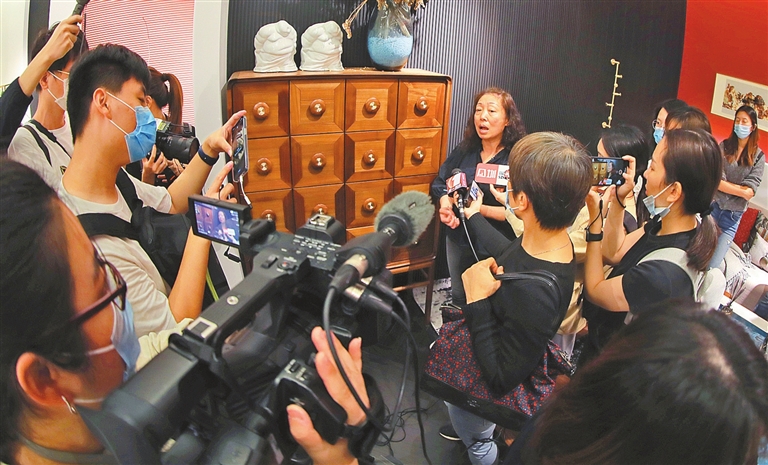 Wang Jingli
wangjingli0715@163.com
SHENZHEN Zhizheng Art Museum and the Art Design Center in Luohu District, subvenues of the previous sessions of the China (Shenzhen) International Cultural Industries Fair (ICIF), are showcasing their products online this year for the virtual ICIF.
The cultural fair has moved online for the first time this year due to the COVID-19 pandemic.
Paintings created by Zhang Daqian (1899-1983), a master artist, bronze containers and porcelains from the Yuan Dynasty (1271-1368) are being exhibited at the Zhizheng booth in Virtual Exhibition Hall 9.
"In the Internet era, the virtual cultural fair is a good attempt, which is also very innovative. I think the online form will ensure a sustainable development of the cultural fair in the future," said Wu Fuqing, chairman of Shenzhen Zhizheng Wenbo Group, during an interview yesterday at Zhizheng Art Museum in Luohu District.
Zhizheng Art Museum is said to be one of the largest and most comprehensive private museums in China.
It has various collections of more than 10,000 pieces of artwork, with over 600 national first and second-grade cultural relics. Entry to the museum is free for the public.
Zhizheng Art Museum has attended the ICIF since 2004.
The Art Design Center chose two companies based at the center to attend this year's ICIF.
A staff member surnamed Hu with a furniture company called True Make introduced to reporters a wooden cabinet combining both traditional Chinese and modern styles, which is also on display at its offline store in the Art Design Center yesterday.
"Our company is attending the fair this year for the first time. We believe that the ICIF is a good window to introduce our products to more people," said Hu.
The Art Design Center has been a subvenue of the ICIF for 15 years.
The development of the Art Design Center is inseparable from the ICIF, said Wu Lijie, the center's deputy general manager, while taking questions from reporters.