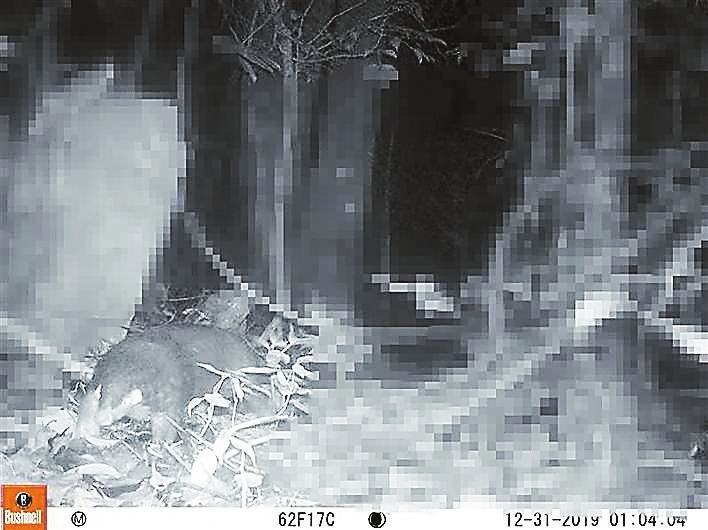 SHENZHEN'S wildlife protection department announced Saturday, World Pangolin Day, that a pangolin was spotted in the city's mountainous region on the early morning of Dec. 31, 2019. No news was released before for the purpose of protecting and conducting further investigation about the animal.
"After more than a year's investigation, we can firmly assure that there is a group of Chinese pangolins in the spotted area. This is another record of a wild Chinese pangolin in Shenzhen after over 20 years," a staffer of the wildlife protection department said.
An infrared camera captured two photos showing an adult pangolin crawling through a vine on the ground. However, no video has been recorded since the pangolin stayed shortly in front of the camera.
World Pangolin Day is celebrated every third Saturday of February to raise awareness about the unique mammal whose population is reducing rapidly due to hunting and deforestation.
In 2019, the Chinese pangolin has been included in the IUCN Red List of Threatened Species. On June 5 last year, the Chinese pangolin has been ranked from second to first-level national protected animal.
Last year, eight to 10 pangolins were spotted in the wild in six Guangdong cities, namely Shenzhen, Huizhou, Zhaoqing, Shaoguan, Heyuan and Chaozhou, according to the staffer of the wildlife protection department.
"The new finding of a pangolin in Shenzhen suggests a significant progress in wild animal protection, which is also exciting news," the staffer said. (Wang Jingli)