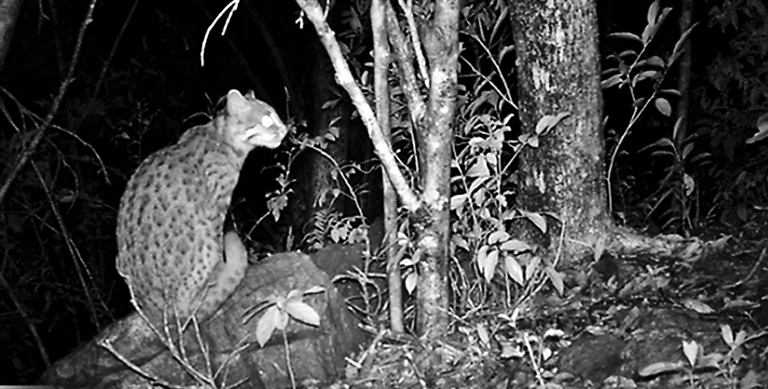 RARE species including national protected wildlife such as black kite (Milvus migrans), leopard cat (Prionailurus bengalensis) and white-spined cascade frog (Amolops albispinus) were discovered during Luohu District's first round of biodiversity investigation this year, according to Shenzhen Evening News.
This May, Luohu District launched an investigation targeted at key sites such as Wutong Mountain, Donghu Park, Shenzhen Reservoir, Honghu Park and Yinhu Mountain Country Park.
The investigation, using plant and animal characteristics, adopted different methods. An infrared camera was used to investigate mammals, while the survey of amphibians and reptiles were mainly conducted at night.
The survey recorded a total of 235 species of plants including three national second-class protected plants such as incense tree, golden chicken fern or woolly fern (Cibotium barometz), and flying spider-money tree fern (Alsophila spinulosa) and 103 species of animals such as the national second-class protected leopard cat.
In 2014, the white-spined cascade frog was first spotted in Wutong Mountain. It is classified as a critically endangered species, the highest risk category by the International Union for Conservation of Nature (IUCN). The species' habitat is only found at the streams by the city's eastern mountain area.
Luohu District is also home to many birds as the investigation recorded 54 bird species including six species of national second-class key protected birds.
In addition, a total of nine amphibian species and six reptile species were recorded. A total of 27 species of butterflies were also recorded, according to the report.
(Wang Jingli)