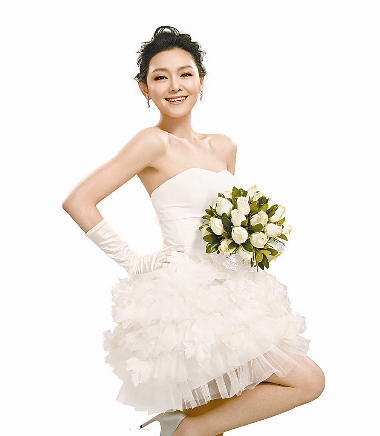 TAIWAN actress Barbie Hsu, who has been involved with numerous heartthrob actors, including Vic Chou and Louis Koo, is reportedly engaged to Beijing catering and club businessman Wang Xiaofei, domestic media said Thursday.
    The reports said the two had known each other for only three weeks and Hsu's sister had confirmed the relationship.
    Mainland actress Zhang Yuqi, who was Wang's ex-girlfriend, confirmed her breakup with Wang through her micro-blog Wednesday, saying they had separated because of character differences.
    On the same day, Wang also confirmed his breakup with Zhang through his micro-blog, saying they were still friends. Neither Wang nor Zhang mentioned Wang's engagement to Hsu.
    Zhang, who attracted media attention and started her acting career by starring in Stephen Chow's 2007 Hong Kong film "CJ7," began dating Wang, the son of Beijing-based South Beauty Group president, last summer. The relationship made headlines last year because Wang, 29, was the executive president and heir to South Beauty, which had sales volume of 1 billion yuan (US$149 million) in 2007.
    Hsu, 34, is best known for her roles in Taiwanese drama, especially "Meteor Garden," where she fell in love with co-star Vic Chou and dumped actor boyfriend Lan Zhenglong. Last year, Hsu was reportedly dating Hong Kong actor Louis Koo, who co-starred with Hsu in Hong Kong comedy "On His Majesty's Secret Service" last year.
    After "CJ7," Zhang appeared in the Japanese film "Shaolin Girl" and had a major role in the Chinese film "All About Women." Zhang also acted in the Stephen Fung film "Jump," and is set to appear in "Journey to the West," a film based on the classic Chinese novel of the same name. In the film she will play the monk Xuanzang, traditionally portrayed by a male, and will again star alongside Chow (who also starred in "A Chinese Odyssey," a pair of 1994 films parodying "Journey to the West").(SD News)