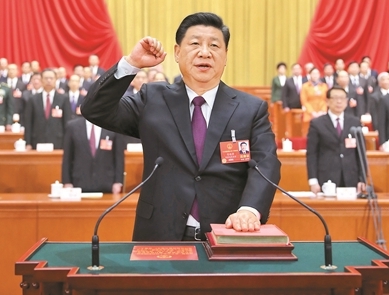 XI JINPING was elected Chinese president by a unanimous vote Saturday at the ongoing session of the 13th National People's Congress (NPC).
Dapeng research center breaks ground
THE groundbreaking ceremony for an international life science research center led by James Watson, the co-discoverer of DNA's structure, was held in the Shenzhen International Bio Valley in Dapeng New Area on Friday, the Shenzhen Economic Daily reported Saturday. ...