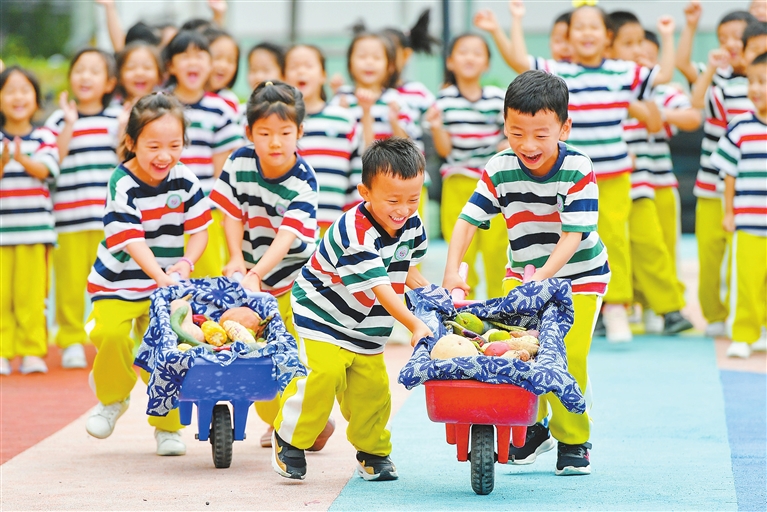 Children push mini-carts carrying agricultural produce at a kindergarten in Changxing County, Huzhou City, East China's Zhejiang Province, on Monday. Children took part in activities to learn more about agriculture as the country celebrated the third farmers' festival yesterday. China expects a bumper harvest despite the impacts of COVID-19 and severe floods.
City sees more firms in emerging industries
THE number of newly registered companies in Shenzhen in strategic emerging fields, such as new information technology, digital economy and marine economy, grew by over 40 percent from a year earlier by the end of August, according to data released by the Shenzhen Municipal Market Supervision and Regulation Bureau. ...
City ramps up effort to build a global marine center
SHENZHEN will propel the planning and construction of 63 demonstrative marine projects in its latest effort to build the city into a global marine center, according to an action plan for 2020-2025 released by the city's planning and natural resources bureau. ...