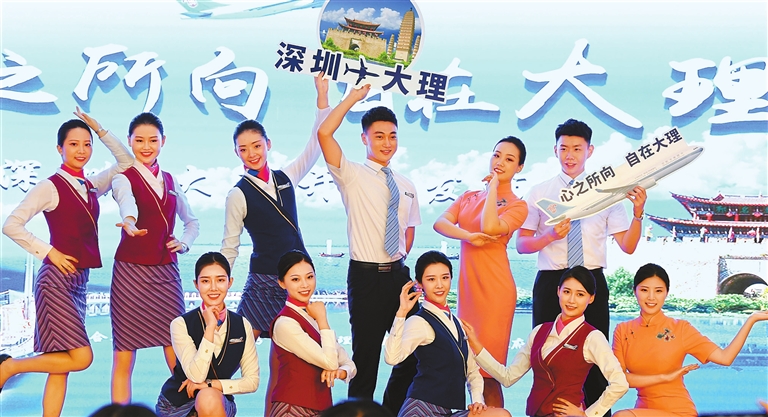 Crew members of China Southern Airlines at a ceremony in Shenzhen on Thursday to launch the first direct flight between Shenzhen and Dali, a well-known tourist destination in Southwest China's Yunnan Province. Operated by the airline company, four flights will be operated each week between the two cities. A one-way ticket costs around 1,200 yuan (US$171) for a two-and-a-half trip.Chen Ximing
Home-made memory module launched
SHENZHEN-BASED Powev Electronic Technology Co. Ltd. said it had started mass production of the country's first locally designed and made memory module, Shenzhen Special Zone Daily reported Thursday. ...
SZ mulls personal QR code for each citizen for public services
SHENZHEN is considering a personal one-for-all QR code for each citizen to make public and administrative services within their reach, said Wang Yaowen, deputy director of the Shenzhen Municipal Government Services and Data Management Bureau, at a news conference Thursday. ...