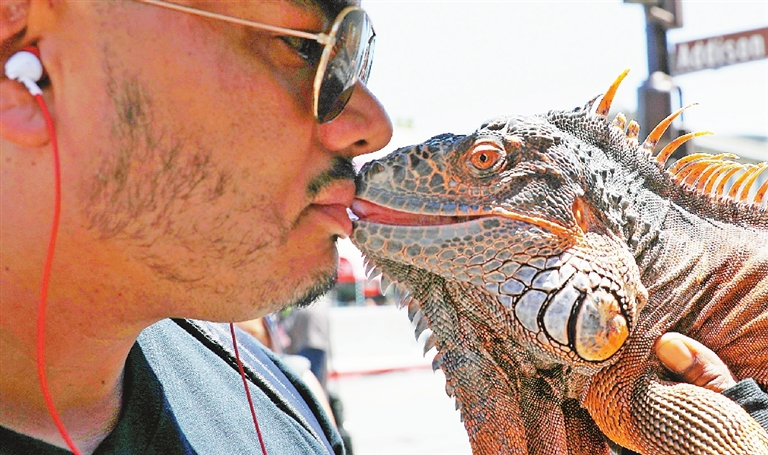 A 1-meter-long pet lizard kisses a man in Berkeley, California, the United States, on Sunday. According to its owner, the lizard, called "Big Daddy," is three and a half years old.
Trash bins to be removed from floors
GARBAGE bins will no longer be placed on each floor of residential buildings in Shenzhen by the end of 2019, the Shenzhen Economic Daily reported Friday, citing information released by the city's urban administration and law enforcement bureau. ...
OFFICIAL DETAILS CORRECT WAYS TO SORT GARBAGE
SHANGHAI'S less than clear classification of dry and wet garbage has puzzled many Shanghaiists, triggering a flood of dark-humored posts on the country's major social media networks. Now, Shenzhen's urban administration wants to make garbage sorting as simple as possible. ...