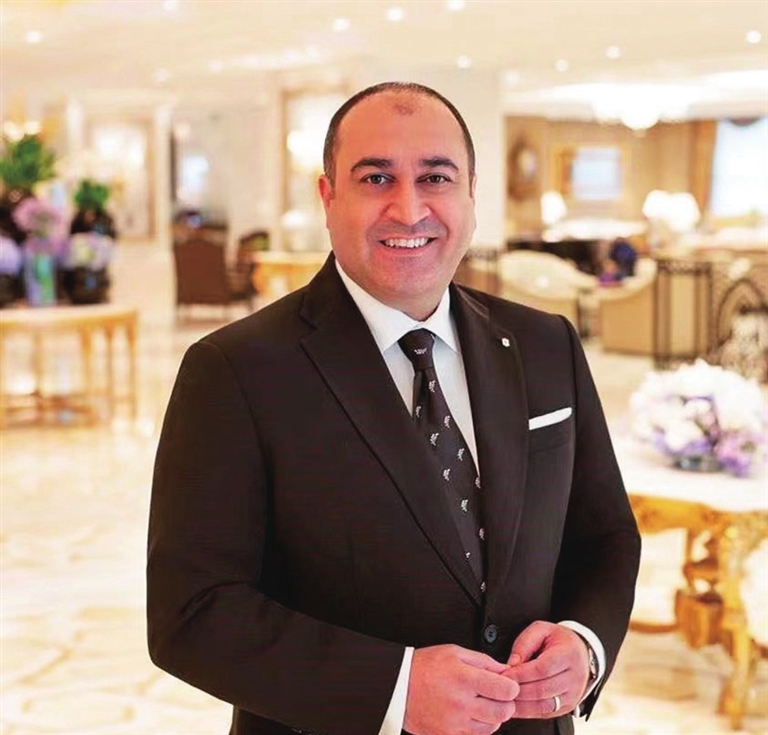 From opening its first Shenzhen hotel in Luohu District in 1992 to planning two new properties in Qianhai and the upcoming Shenzhen Bay Super Headquarters Base, Shangri-La is an international luxury hospitality brand that understands and keeps pace with the development of Shenzhen.
"Shenzhen is one of the most fast-growing cities in the world," said Sinan Yilmaz, who is the area general manager of Shangri-La hotels in Shenzhen and also the general manager of Futian Shangri-La, Shenzhen. "We will open two more hotels in Shenzhen within two years. I believe that the city can offer us more opportunities and the changes we have been looking for."
According to Yilmaz, opening two hotels at the rising and upcoming new key areas of Shenzhen embodies Shangri-La's determinations of embracing the changes and opportunities in this dynamic metropolitan city.
"We are very excited to open a JEN-branded hotel in Qianhai in the last quarter of this year, which is set to be a design and lifestyle-centric hotel. More than just a place to stay, eat, work and play, JEN Shenzhen Qianhai by Shangri-La is a vibrant one-stop destination for today's highly driven pacesetters," he said.
In 2023, the hospitality giant will open Shangri-La Nanshan at the Shenzhen Bay Super Headquarters Base. The new hotel will be a 358-meter tower with 271 rooms and an amazing panoramic view of Shenzhen Bay. It will also feature Shangri-La hotel's signature Chinese restaurants and a beautiful Western restaurant and bar on the 78th floor.
"Shangri-La Group is known as the Huangpu Military School in the hospitality industry. That's why we are considered a preferred brand for both fresh graduates and seasoned professionals," said Yilmaz.
Citing Futian Shangri-La, Shenzhen as an example, Yilmaz shared his takes for hospitality brands to offset the impact of pandemic.
"We are very conscious and careful plus strictly following government's regulations," he said.
"Meanwhile, we also took good care of our employees through giving them special training and motivating them. Our comprehensive training program covers essentially every aspect of hotel operations. Our online learning platform, Shangri-La Academy, offers our colleagues access to more than 200 courses, whenever and wherever they are."
"Due to domestic and international travel restrictions and fluctuating market demand, we have been highly focused on the local market during the outbreak, especially the family market," said Yilmaz.
"Futian Shangri-La, Shenzhen is one of the pilot hotels for Shangri-La's Fam.ily program, which is a group-wide initiative to create opportunities for inter-generational bonding and curate memorable experiences for the whole family," he said.
"To cater to the needs of family guests, we have developed various products, including cartoon-themed rooms and transforming our rooftop garden into an outdoor Kids Wonderland. We have also upgraded our weekend brunch with kids' buffet stations and activities to provide a one-stop solution for family guests."
In response for the growing emphasis on F&B sectors, Yilmaz announced that the hotel will later launch a new restaurant called Zentori in Futian Shangri-La, Shenzhen, which is a contemporary eatery that draws inspiration from the traditional Japanese izakaya but goes far beyond that.
"I believe that this project is going to bring new excitement to customers in the city," he said.