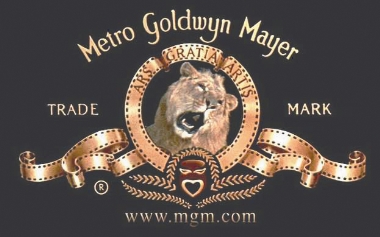 FROM the outset, MGM tapped into the audience's need for glamour and sophistication.
    Having inherited few big names from their predecessor companies, MGM began to create and publicize a host of new stars, among them Greta Garbo, Norma Shearer, and Joan Crawford.
    The arrival of talking pictures in 1928 gave opportunities to other new stars, many of whom would carry MGM through the 1930s: Clark Gable, Jean Harlow, Robert Montgomery, and Nelson Eddy among them.
    MGM was one of the first studios to experiment with filming in Technicolor. "The Wizard of Oz" and "Northwest Passage" being two of the most notable. MGM also released the enormously successful Technicolor film "Gone With the Wind."
    MGM stars dominated the box office in the 1930s. But increasingly, before and during World War II, MGM seemed to lose its momentum, developing few new stars and relying on the safety of sequels and bland material. After 1940, production was cut from 50 pictures a year to a more manageable 25 features per year. It was during this time that MGM released very successful musicals with players such as Judy Garland, Gene Kelly, and Frank Sinatra.
    As audiences drifted away after the war, MGM found it difficult to attract them. While other studios backed away from the popular musicals of the war years, MGM increased its output to five or six each year. Such pictures were expensive to produce, requiring a full staff of musicians, dancers, and releasing so many each year affected the company's finances.(SD-Agencies)