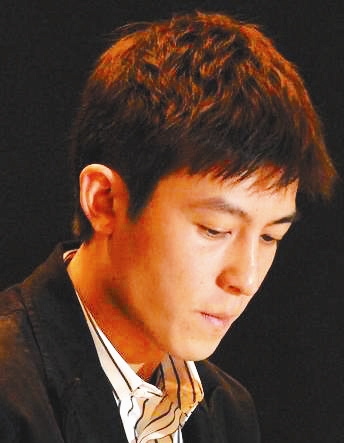 陈冠希东窗事发已N年有余,曾经给我们带来的感官刺激,至今久久让人难以忘怀。(你们想啥呢,我说的是他拍的电影,嘘……)今天看到了这封陈冠希道歉信的详解,感觉不得不推荐给大家。此时,我正面南膜拜冠希前辈——您不仅仅是一位伟大的摄影家,更给我们带来了丰富的精神食量。
    真的没想到陈冠希会用全英文做道歉陈述,虽然知道他是CBC (Canadian Born Chinese),但英文水平还是让我佩服。他500多字的道歉信,用词准确地道,词汇难度较高,包含了50多个考研(雅思)核心词汇,经过改编完全可以成为一篇高质量的考研完形填空,或雅思阅读理解。Edison这小子虽然"猥琐",但英文用词的难度达到了GRE的要求,如果参加托福考试估计100分以上不成问题。
    推荐理由: 超敬业的同声翻译, 不仅翻译准确及时, 而且激情投入感情充沛。
    Today I have come back to Hong Kong to stand before you and account for myself. I have never escaped from my responsibility. During the past few weeks, I have been with my mother and my family and my loved ones to show support and care and at the same time to have them support and care for me.  
    核心词汇解析
    account for 1) 说明,解释;2) 占…比例
    I admit that most of the photos being circulated on the Internet were taken by me. But these photos are very private and have not been shown to people and were never intended to be shown to anyone. These photos were stolen from me illegally and distributed without my consent.
    核心词汇解析
    circulate = circul(circle圆圈) + ate v.
    循环,流通
    单词组记:
    consent, dissent, resent, sentimental
    consent = con(共同)+ sent(=sense情感) n.
    赞同,同意=agreement
    dissent = dis(not) + sent n.不同意
    [助记]不同的情感 = disagreement
    resent = re(against) + sent n.憎恨 
    [助记] 相对抗的情感= hatred
    sentimental[谐音]三屉馒头,失恋了只吃
    三屉馒头,所以是—a.多愁善感的
    There is no doubt whoever obtained these photos uploaded on the Internet with malicious and deliberate intent. This matter has deteriorated to the extent that society as a whole has been affected by this. In this regard, I am deeply saddened. I would like now to apologize to all the people for all the suffering that has been caused and the problems that have arisen from this. I would like to apologize to all the ladies and to all their families for any harm or hurt that they have been feeling. I am sorry. I would like to also apologize to my mother and my father for the pain and suffering I have caused them during the past few weeks. Most importantly, I would like to say sorry to all the people of Hong Kong. I give my apology sincerely to you all, unreservedly and with my heart.
    单词组记: mal-=bad坏
    malice = mal + ice(冰) n.恶意;【律】预谋,
    蓄意 [助记]在路上放一块冰,想让陈冠希滑
    倒,这是有预谋的恶意伤害。
    malicious = malice(恶意) + ious(形容词)
    a.恶意的
    mal-function n.功能紊乱
    mal-nutrition n.营养不良
    maltreat = mal + treat(对待) vt.虐待