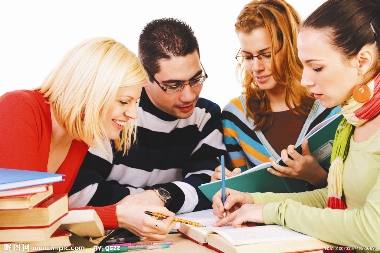 We've all seen the lists by U.S. News & World Report, Petersons, Kiplinger, Forbes, and other companies in the business of ranking colleges. These rankings all have a certain value — they tend to represent schools that have strong reputations, lots of resources, high graduation rates, good value, and other notable features.
    That said, no national ranking can tell you which college or university is the best match for you. Your interests, personality, talents, and career goals make any ranking have limited usefulness.
    This article covers features you should consider when choosing a college or university.
    High graduation rate
    * Students who are extremely well prepared for college-level work. These students are likely to succeed and, in the process, boost the college's four-year graduation rate. College's that admit students with weaker college preparation do not have this benefit.
    * Professional programs in fields such as engineering, nursing and education are more likely to take five years than many other fields in the humanities, sciences and social sciences.
    * Many state universities have a large percentage of commuting students, working students, and students with families. The demands on these students often make graduating in four years difficult.
    Low student/faculty ratio
    While you should interpret the student/faculty ratio carefully, the ratio still says a lot about a school. The lower the ratio, the more likely it is that your professors will be able to give you personal attention. When you find a ratio over 20/1, you'll often discover that classes are big, the faculty are overworked, and your opportunities for one-on-one interaction with your professors are greatly diminished. I consider a healthy ratio to be 15 to 1 or lower, although some universities deliver excellent instruction with a higher ratio.
    A related and more meaningful piece of data is the average class size.
    Good financial aid
    Look at both public and private colleges as you compare grant aid. Private colleges with healthy endowments are much more able to offer significant grant aid than the majority of public universities. Once grant aid is factored in, the price difference between publics and privates shrinks considerably.
    Source: Interface Education focuses on providing professional college consulting services to Chinese American students and Chinese students from China seeking admission to prestigious U.S. colleges and universities. It is the only organization of its kind in the United States. www.interfaceedu.org