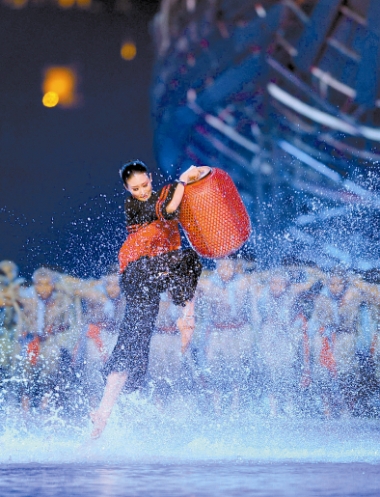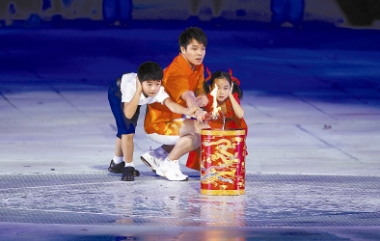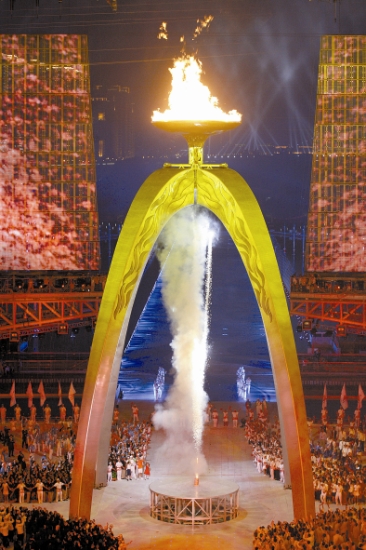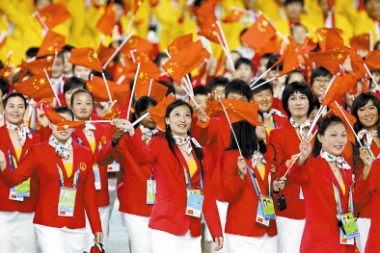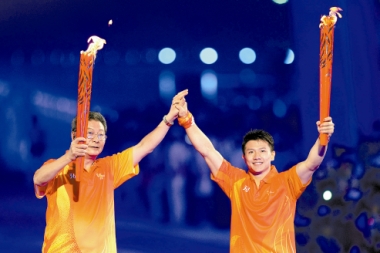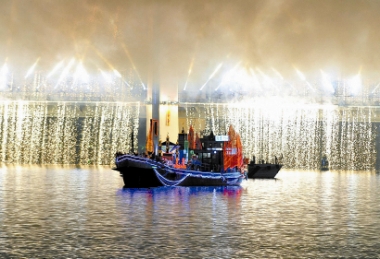 DROPPING the common practice of holding an opening ceremony at a stadium, the Guangzhou Asian Games' organizers moved the center stage onto a boat-shaped island Haixinsha on the Pearl River.
In the nimble hands of Chen Weiya, assistant director of the Beijing Olympic pageantry in 2008, his new production was centered on water, the soul of the host city's coastal origins.
Before the show started, athletes, team officials and dignitaries arrived at the site by water following an hour boat-cruise along the Pearl River.
"Four year ago in Doha, the Asiad's flames rose from the desert, and four years later, we will start our Asian Games' journey from here on the Pearl River," said Chen.
"We have tried to present the beauty of life, the glory of civilizations and the hopes of future through water," he said.
A drop of water fell on the four huge sail-shaped LED screens to unveil the performances.
Chen's team used a tightly-choreographed 70 minutes to portray the colorful history of Guangzhou from a fishing port to modern metropolis, the epitome of China's revival.
Guangdong culture can be seen through the ceremony, from the little boy singing a local children's song "Heavy Rainfall" on a green crystal palm leaf-shaped boat to a gigantic Red Kapok, the city flower of Guangzhou, in blossom on the water.
Local lifestyle, like fishing, boating, dragon dancing and Guangdong opera performances, was depicted on silk paintings unfolded on the huge screen, while later 520 performers played the Liede drum, a local instrument widely used in festival celebrations.
At the most exciting moment of the ceremony when Chinese Olympic diving gold medalist He Chong, a Guangdong native, ignited the basin-shaped cauldron, he adopted a most traditional Chinese way of celebration — lighting fireworks.
More than 10,000 athletes are competing in 42 sports at the Games, the biggest Asiad ever, which will end on Nov. 27.
(Xinhua)