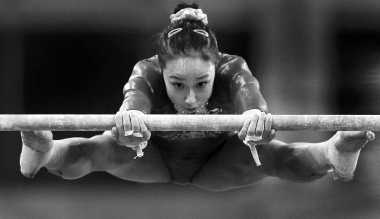 HUANG QIUSHUANG became the first Shenzhen player to win a title at the Guangzhou Asian Games after the Chinese women's gymnastics team captured the team gold Sunday night.
    Huang impressed as a new face, stealing the limelight as she acquired the highest all-round score of 59.000.
    She also topped the vault qualifiers and came second on floor and uneven bars as Sunday's competition also determined finalists for five individual events.
    It was the hosts' 10th consecutive sweep of Asiad team titles.
    China already had the men's gymnastic team title in pocket, won Saturday, and the women's gold allows China to maintain a 100-percent record in team events since it first entered the Asian Games in 1974.
    (SD News)