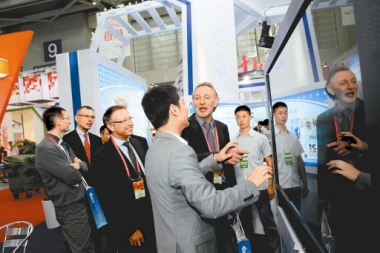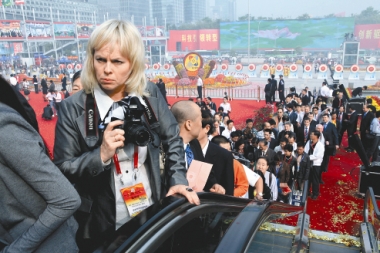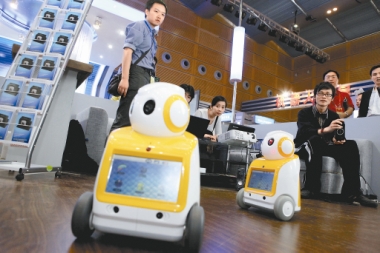 Martin Li
    VISITORS had their traditional concept of home overturned when they stepped into a two-floor "smart home" at the new-energy and energy-saving exhibition of the 12th China Hi-Tech Fair, which opened yesterday.
    With a single wireless control, people can turn lights on or off, close doors and windows, control home appliances and even keep a close eye on their homes via mobile phone when they are out.
    Windows in the home close automatically in strong wind and heavy rain; in the event of a gas leak, the windows open automatically.
    The "smart home" is just one of the highlights at the exhibition, which is demonstrating cutting-edge environmentally friendly technologies applicable to daily life.
    The exhibitors, mostly local enterprises, are displaying products that include new-energy vehicles, energy-saving lighting devices, application of solar and wind energies, energy-saving building materials, and home heating systems.
    A pioneer in developing new-energy cars, BYD's new lighting products attracted a large crowd of visitors yesterday.
    The enterprise's variety of lighting products feature high illumination levels without harming people's eyes, making them suitable for commercial and civil uses.
    BYD is also displaying its fully electric e6 and dual model F3DM.
    Shenzhen-headquartered GEM displayed its wood plastic composites (WPC) made from e-waste, wood chips, straw and other recyclable materials. They can be widely used in outdoor decoration, garden construction and sanitation facilities.
    It is the second time the annual China Hi-Tech Fair has held the new-energy and energy-saving exhibition.
    "The exhibition for new energy and energy saving allows enterprises to display their achievements in the field. It's also a procurement platform for related products," said Liu Jin, a visitor from Jiangxi Province, who has visited the fair for five consecutive years.
    A summit on the development of the low-carbon economy will be held during the six-day fair.