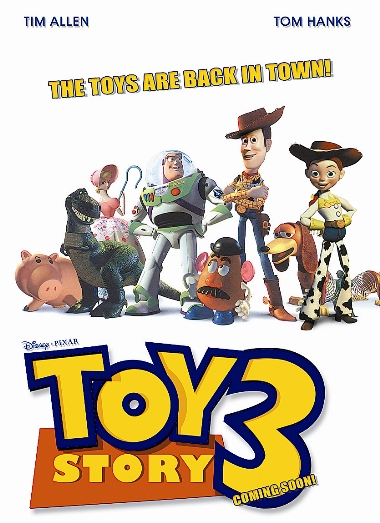 THIS year has been a busy year for animated films — but not busy enough to cross the threshold that will see the Academy of Motion Picture Arts and Sciences include three nominees in the Animated Feature Film category for the 83rd Academy Awards.
    Fifteen features have been accepted for consideration for the Oscar, the Academy announced Monday — one short of the trigger for an expanded field. That means, of the 15 qualifying films, a maximum of three will be nominated for the award.
    Pixar Animation Studios normally has a lock on the Best Animated Feature Academy Award. The two most likely nominees will be Pixar's "Toy Story 3" and DreamWorks Animation's "How to Train Your Dragon." And this year's list has some strong contenders. The most visible include Universal's "Despicable Me," DreamWorks' "Megamind," and Warner Bros.' "Legends of the Guardians: The Owls of Ga'Hoole," as well as some arthouse entries ("My Dog Tulip," "The Illusionist").
    But there were some surprises as well, most notably "Cats and Dogs: The Revenge of Kitty Galore," which was a hybrid of animation and live action, and Disney's "Tinker Bell and the Great Fairy Rescue," which was primarily a home-video release.
    "The Dreams of Jinsha," "The Illusionist," "Summer Wars" and "Tangled" have not yet had their required Los Angeles qualifying run but are expected to do so by Dec. 31, making them eligible. Submitted features must fulfill the theatrical release requirements and meet the category's other qualifying rules before they can advance in the voting process.
    Under the rules for the category, in any year in which eight to 15 animated features are released in Los Angeles County, a maximum of three motion pictures may be nominated. If 16 or more animated features are submitted and accepted in the category, a maximum of five motion pictures may be nominated.
    Films submitted in the Animated Feature Film category also may qualify for Academy Awards in other categories, including Best Picture, provided they meet the requirements for those categories.
    The 83rd Academy Awards nominations will be announced Jan. 25. The Academy Awards will be handed out Feb. 27.(SD-Agencies)