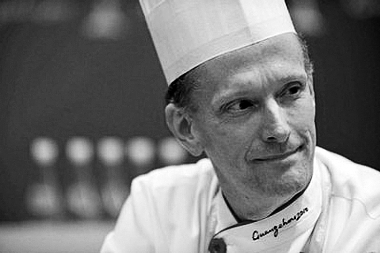 THE over 13,000 athletes and coaches at the Asian Games are eating well with former White House chef Doug Bradley in charge of serving up a variety of meals daily.
    Bradley has served four American Presidents, six Catholic Cardinals and numerous world leaders over his 23-year culinary career, according to his employer ARAMARK Sports and Entertainment, caterer for the Asian Games.
    He was also a head chef at the 2008 Beijing Olympics and currently is living in China where he has developed a taste for spicy Sichuan fare, the smoky aromas of Yunnan food and the delicate flavors of Cantonese cuisine.
    At the Asian Games, Bradley and his team are serving over 26,000 food items a day and will prepare 30 tons of rice and 60 tons of meat during the Nov. 12-27 Asiad, the Huashang Daily reported.
    One million bananas will be eaten during the Games.
    "Of course athletes like to eat all kinds of fruits, they also like pizza and Italian pasta. Young people all over the world like to eat this," Bradley told the paper. "We have a five-day cycle, divided into 22 hot dishes and 12 vegetable dishes."
    At the Asian Games, Bradley oversees 51 chefs, including 20 Cantonese cooks and numerous others from Asian countries like Japan and South Korea.
    (SD-Agencies)