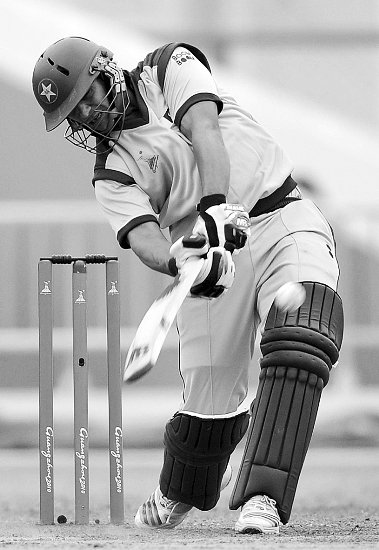 PAKISTAN captain Khalid Latif hit the first century in the Asian Games Twenty20 cricket tournament to guide the gold-medal favorites to a massive 128-run victory over China in yesterday's quarterfinals.
    Latif scored an unbeaten 103 off 69 balls in Pakistan's total of 183-1 after he won the toss and elected to bat first.
    Leftarm spinner Raza Hasan and fast bowler Aizaz Cheema bewildered the inexperienced Chinese batsmen, containing the hosts to 55 for nine in reply.
    Cricket, which made its debut at the Guangzhou Games, is one of the rare sports in which China could not win a medal in Guangzhou.(SD-Agencies)