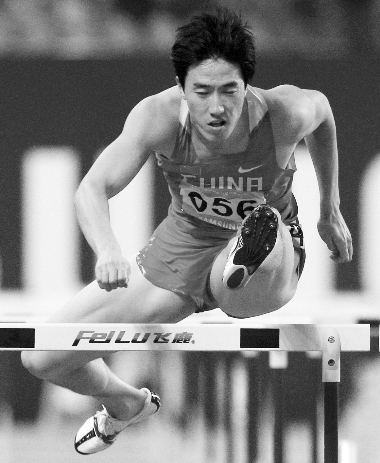 FORMER Olympic champion Liu Xiang raised a collective sigh of relief across China yesterday when he coasted to victory in his opening heat of the 110m hurdles to remain on track for his third straight Asian Games title.
    Liu burst strongly from the blocks, quickly settling into his smooth technique to clear all 10 hurdles cleanly before easing up at the line for a time of 13.48 seconds, more than half a second off his personal best of 12.88.
    "I felt good today," said Liu. "The weather is good as well, not too cold."
    Liu's was the fastest qualifying time ahead of Park Tae-kyong of South Korea and Saudi Arabia's Ahmed Khader Almuwallad.
    Shi Dongpeng, Liu's long-time understudy and tipped by some to strip him of his Asian Games title, failed to fire in his heat but did enough to qualify for the final.(SD-Agencies)