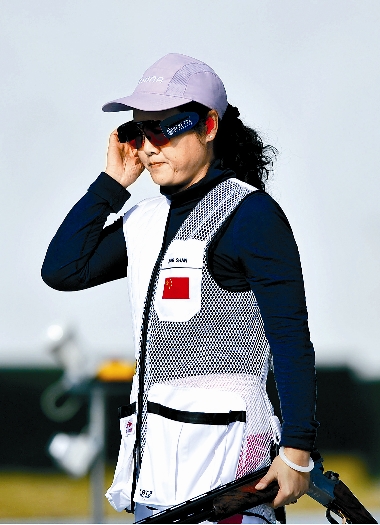 CHINA'S Zhang Shan teamed with Wei Ning and Wei Meng to win the women's skeet shooting team title in Guangzhou yesterday.
    Zhang, 42, is the only Chinese athlete in the 2010 squad with 1990 Beijing Asiad experience and she won titles at both Asian Games hosted by China.
    A gold medalist at the 1992 Barcelona Olympics, Zhang has never been far away from the shooting range. When Zhang won the Beijing Asiad shotgun gold, most of her Chinese teammates were still in primary school.
    "The Beijing Asiad was the beginning of my shooting career," Zhang said. "I was unable to pull myself away from the sport. If you see an old woman at the shooting range someday, it will be me."
    She refused to talk about retirement, and was still eager for a berth in the London Olympics.
    "Retire? Why do I have to retire?" she said. "I'm in perfect form now."(SD News)