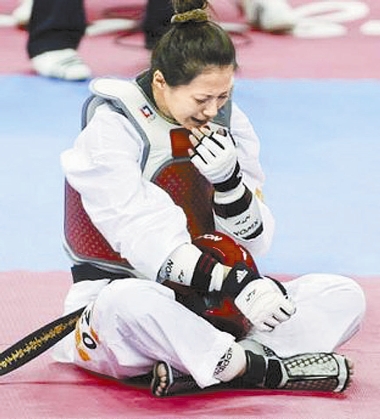 THE Chinese mainland yesterday urged international sports organizations to quickly determine the validity of a Taiwan taekwondo athlete's disqualification at the Asian Games.
    Fan Liqing, a spokeswoman for the State Council Taiwan Affairs Office, made the remarks at a press conference in response to questions about the appeal against the disqualification of Yang Shu-chun, a taekwondo athlete.
    Yang was disqualified last week after the competition supervision commission ruled that she was wearing more than the allowed number of sensor pads inside her electronic socks, with the intention of boosting her scoring chances.
    Fan's remarks came after the World Taekwondo Federation (WTF)'s announcement Friday that it would examine more evidence in their investigation into the incident on the basis of video footage.
    The mainland, including a mainland technical judge at the Games, Zhao Lei, had offered help within their capacity and sought to protect the rights of the Chinese Taipei taekwondo team, said Fan.(Xinhua)