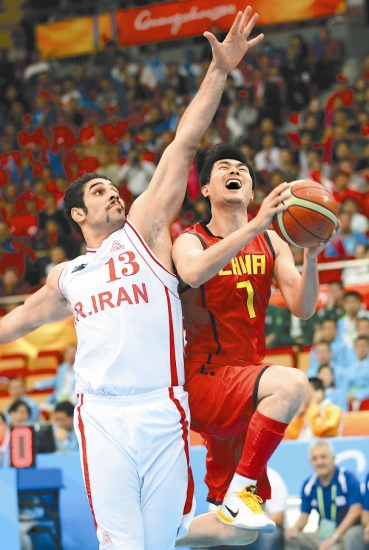 DEFENDING champion China and South Korea will play for the men's basketball gold medal Friday.
    Wang Shipeng hit a key 3-pointer in the final seconds and finished with 20 points to help China beat Iran 68-65 Thursday. Veteran Wang Zhizhi added 15 points and nine rebounds for China.
    Kim Joo-sung scored 13 points and had nine rebounds as South Korea beat Japan 55-51.
    China finished one-two in the women's 10m platform diving. Hu Yadan claimed the gold with 436.70 points and Wang Hao finished the second with 426.10.
    Malaysia also tasted success with world No. 1 Nicol David leading her country past Hong Kong to win the women's team squash gold.
    But their quest for a clean-sweep was denied when Pakistan won the men's team final.
    War-ravaged Afghanistan has only won two medals so far, a silver and bronze in the taekwondo, but they guaranteed themselves another by upsetting Pakistan by 22 runs in the cricket semifinals.
    In the first meeting between them, Afghanistan scored 125-8 in their 20 overs before limiting Pakistan's flamboyant batsmen to just 103-7 as their fairytale rise in the sport continued.
    "It's a big win for Afghanistan. Every person there is watching the match and everybody is happy about this win," said captain Mohammad Nabi.
    Their reward is a gold medal clash on Friday against Bangladesh.
    Rey Saludar of Philippines won the gold medal in the men's 52kg boxing, beating Chang Yong of China 13-11 in the final.
    Kazakhstan's Serik Sapiyev beat Uzbekistan's Uktamjon Rahmonov to win the men's 69kg boxing gold medal. (SD-Agencies)