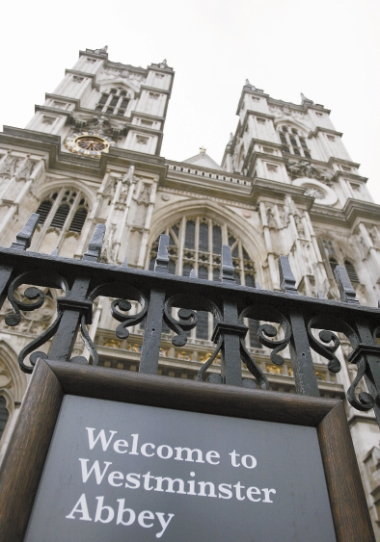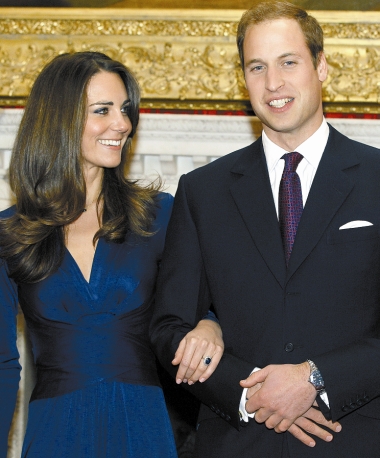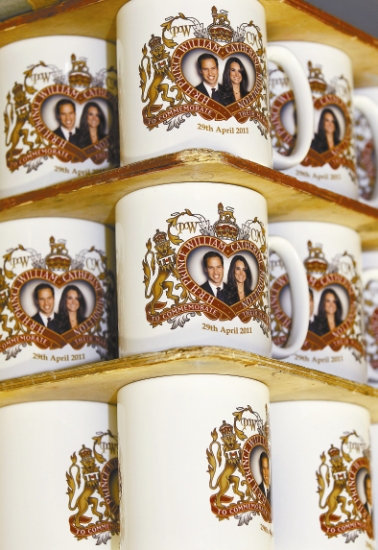 BRITAIN will enjoy a holiday bonanza because of Prince William's wedding to Kate Middleton, with back-to-back four-day weekends.
    The prince wants to evoke the memory of his mother by making his marriage April 29 next year a celebration for the whole nation.
    And it will be like a second Christmas break for many because it follows just days after the Easter weekend.
    There are just three normal working days between the two Bank Holiday weekends, meaning many could enjoy a break of 11 days if they book the time off in between.
    William intends to pack Westminster Abbey with children, volunteers and the homeless in a unique "People's Royal Wedding."
    There will also be street parties and a concert by Britain's top pop stars.
    When Diana's funeral was held at the Abbey 13 years ago, hundreds of charity workers were there to commemorate her life.
    Now her eldest son wants a sea of similar faces when he walks down the aisle with his bride.
    After a week of speculation following the announcement of the couple's engagement last Tuesday, it emerged that Middleton's parents have agreed to pay a five-figure sum towards the 12 million-pound (US$19.25 million) cost of the big day, the rest of which will be funded by the Queen and Prince Charles.
    The taxpayer will pick up the bill for security costs, thought to approach 20 million pounds thanks to anti-terror measures and Bank Holiday overtime payments.
    William won a battle for a spring wedding with senior courtiers, some of whom had argued for a later date for better weather.
    Heads of state will be invited but a courtier disclosed they will not be "top of the couple's list," revealing that William is far more enthusiastic about making sure less recognized friends were there.
    Those likely to receive an invitation could include destitute teenagers from the homeless charity Centrepoint. The prince spent a night sleeping rough on the streets of London in support of their plight last year.
    The Palace revealed Tuesday that William wants a "spectacle" on a grand scale. Street parties around London on the big day and a military fly-over are expected in a "classic example of what Britain does best."
    The couple have still to decide, however, on which senior church figure will celebrate the wedding.
    ABTA, the travel association which represents more than 5,000 travel agents, described the news as a "unique holiday bonanza," while it was predicted that wedding fever will boost the economy.
    Visitor numbers to London will rise over Easter and people will buy celebratory drinks and meals and wedding souvenirs from mugs to replica engagement rings and dresses.
    While foreign tourists flood the country to join in the royal "street party," some Britons will use the break as an excuse to take an extended holiday — rising sharply from the 2 million who normally go abroad over Easter.
    According to Verdict Research, a retail analysis unit of Datamonitor, the affair may add 620 million pounds to the economy as consumers spend more on Champagne and other celebratory treats, and the likes of Hirst sell separate sets of memorabilia for the engagement period and the nuptials themselves.
    (SD-Agencies)