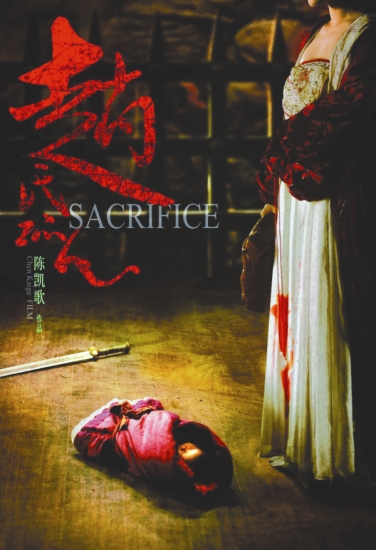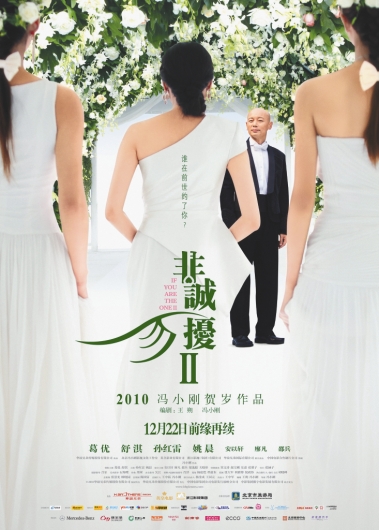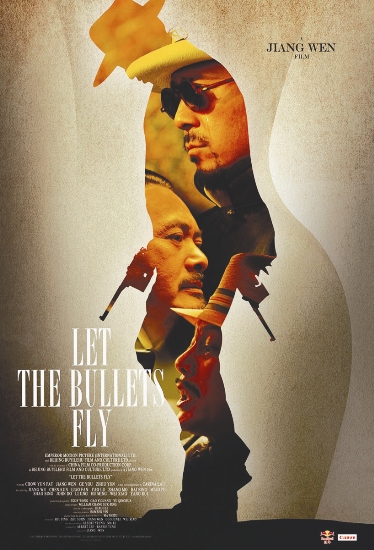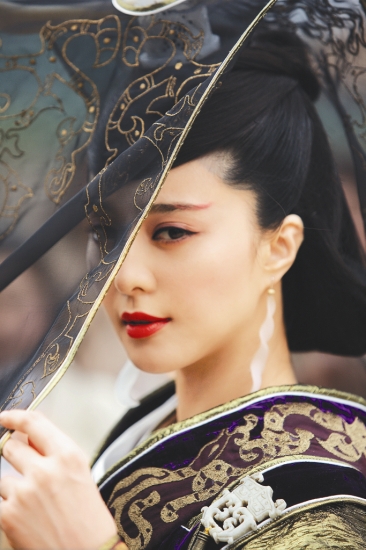 LAST week, Han Sanping, chairman of the State-owned China Film Group, said the country's box office gross this year would reach a record 10 billion yuan (US$1.47 billion). And with three home-made blockbusters to hit screens one by one from Friday, the box office earnings in China will significantly increase, he says.
    Spearheading the onslaught is Chen Kaige's "Sacrifice," a period tragedy about murder, deceit, revenge and redemption. It will premiere Friday. Feng Xiaogang's sequel to last year's smash romantic comedy "If You Are the One," will follow "Let the Bullets Fly." With renowned writer Wang Shuo on board as scriptwriter and Ge You leading the cast, "If You Are the One 2," to be released Dec. 22, is widely expected to be a big player during the winter holiday season.
    Jiang Wen, who directs "Let the Bullets Fly" and also stars in it, says he is ready for the competition from the other two directors.
    "Feng did a cameo in my film, and Chen helped with the dubbing," he says. "I hope more good films will hit the theaters. Three is far from enough."
    China's New Year movie season ranges from December to the Spring Festival in February, with top filmmakers releasing their year's best. But Chen hopes viewers will not be swayed too much by numbers.
    "China's film industry is in rapid growth," he says. "But we focus too much on the box office and marketing, while paying little attention to the films' quality. I think the quality of direction is more important than its speed."
    'Sacrifice' (Dec. 4)
    "Sacrifice" tells a story that goes back more than 2,000 years, about a humble doctor who sacrifices his own baby to protect an orphan from a clan of noblemen slaughtered by rivals.
    The popular Ge You, winner of the best actor award in Cannes in 1994 for Zhang Yimou's "To Live," plays doctor Cheng Ying. Fan Bingbing, who has just taken the best actress award at the Tokyo Film Festival, plays the orphan's mother.
    While the film has elements of jealousy, conspiracy, murder and revenge, Chen Kaige, the director of "Farewell My Concubine," the 1993 Palme d'Or winner in Cannes, says he does not see the protagonist as a hero.
    "Will people protect others' children while sacrificing their own? I don't believe this, it's not human," he says. "In this film you will see Cheng Ying is not a hero. He is just a person who is tricked by life."
    After the failure of "The Promise" in 2005 and the plain "Forever Enthralled" in 2008, Chen says his latest work comes after much reflection.
    "'The Promise' is a work with flaws, but it is still a nice film. 'Forever Enthralled' deals with a topic that I could not fully control. 'Sacrifice' is a story for which I have tried my best."
    'If You Are the One 2' (Dec. 22)
    Last year, "If You Are the One" took more than 300-million yuan at the box office. This figure gives good reason for director Feng Xiaogang to expect similar results from the sequel.
    Fans of the first installment won't be disappointed since the sequel keeps the original leads, Ge You and Shu Qi, and adds some new faces, including actress Yao Chen and actor Sun Honglei.
    In the prequel, 40-something Qin Fen (Ge) meets and falls in love with stewardess Liang Xiaoxiao (Shu). Liang has just ended an affair with a married man and decides to give Qin a chance. In the sequel, audiences will see the progress of the couple's relationship.
    'Let the Bullets Fly' (Dec. 16)
    Robert de Niro watched an early preview of Jiang Wen's "Let the Bullets Fly" in Beijing, praising the film as thrilling, funny, and fantastic. He even offered his own people to provide the subtitling out of a wish to attract Western audiences.
    Set in China during the warring 1920s, notorious bandit chief Zhang (Jiang Wen) descends on a remote provincial town posing as its new mayor, an identity that he hijacked from Old Tang (Ge You), himself a small-time impostor. Hell-bent on making fast money, Zhang soon meets his match in the tyrannical local nobleman Huang (Chow Yun-fat), as a deadly battle of wits and brutality ensues.(SD News)