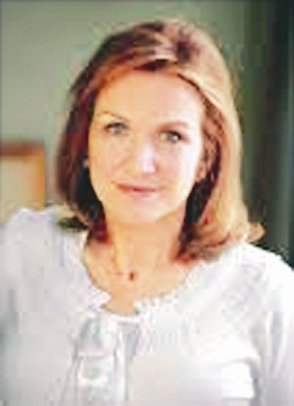 "We know that. But I have found that in the simple act of living with hope, and in the daily effort to have a positive impact in the world, the days I do have are made all the more meaningful and precious. And for that I am grateful."    
    Elizabeth Edwards relished the rough-and-tumble of politics, but in the end it was her personal struggles — with the death of a teenage son, with the humiliation of an unfaithful husband and with a diagnosis of incurable cancer — that forged a connection with millions of Americans.
    The estranged wife of John Edwards, the former North Carolina senator and 2004 Democratic vice presidential nominee, died Tuesday at her home in Chapel Hill, N.C. She was 61.
    The title of her memoir couldn't have been more apt: "Resilience."
    "The days of our lives, for all of us, are numbered," she wrote in a note posted Monday on Facebook, after doctors told her she had at best weeks to live. "We know that. But I have found that in the simple act of living with hope, and in the daily effort to have a positive impact in the world, the days I do have are made all the more meaningful and precious. And for that I am grateful."
    Defiance amid diagnosis
    Elizabeth Edwards' candor about her cancer and her defiance in the face of its grim diagnosis made her something of a hero to breast-cancer survivors who would mob her at book signings and as she campaigned in 2008.
    U.S. President Barack Obama, Vice President Joe Biden, senators and others offered tributes Tuesday night.
    "I came to know and admire Elizabeth over the course of the presidential campaign," said Obama, whose mother died of breast cancer. "In her life, Elizabeth Edwards knew tragedy and pain. Many others would have turned inward; many others in the face of such adversity would have given up. But through all that she endured, Elizabeth revealed a kind of fortitude and grace that will long remain a source of inspiration."
    Like many military brats, Mary Elizabeth Anania grew up moving from place to place. Her father was a Navy pilot, her mother a stay-at-home mom.
    She was born in Jacksonville, Florida, on July 3, 1949. At one point, the family lived in Japan. Last summer, she took her children there to show them where she had spent part of her childhood.
    She graduated from the University of North Carolina-Chapel Hill and stayed on to study English and then law. It was in law school that she met John Edwards. They married in 1977.
    Elizabeth Edwards practiced law until 1996, when her son Wade lost control of his Jeep while driving to the family's beach house. It veered off the highway and rolled over. He was killed.
    In a long season of grieving, she would go to her son's grave every day and read to him.
    The Edwardses decided to have more children, a process that required difficult hormone treatments. At age 48, she had Emma Claire, and when she turned 50 in 2000, she had Jack. The towheaded children were seen frequently on the campaign trail in 2004 and 2008, often being minded by older sister Cate.
    Throughout the 2004 race and during her husband's 2008 presidential bid, she was known as his toughest and closest adviser and political strategist.
    Campaign focus groups discovered that her presence was a considerable asset for him: Her down-to-earth manner and wholesome looks helped counter the impression among some in focus groups run by his campaign that he was too young and too slick to be president.
    Her battle with cancer
    She first found a lump in her breast in 2004 while her husband was campaigning for the vice presidency.
    After a cancer diagnosis was confirmed, she announced that she would undergo chemotherapy, followed by surgery and radiation.
    Three years later, Edwards made an even more somber announcement, revealing that the cancer had returned in her bones.
    In a televised news conference with her husband by her side, she matter-of-factly described how the recurrence was discovered.
    She had tried to pick up a chest of drawers and hurt her back. Then her husband came home and hugged her. It hurt, and when she pulled away from him, they both heard a pop from her rib cage. An X-ray showed a fracture and a suspicious area on a rib on her right side.
    Tests found a malignant tumor on the bone.
    Final days
    In her final hours, she was surrounded by the people she loved most: her son, Jack, just 10 years old, daughters Emma Claire, 12, and Cate, 28. Also there, her estranged husband, John, and a handful of close friends.
    "To say that she prepared them for her death, I don't think that is correct," said friend Jennifer Palmieri. "What she wanted to do was prepare them to live a good life."
    Edwards was determined that her last days with her children be joyful.
    "She was able to have you know, normal, good night mom, give them a kiss and go to school, and so it was a very nurturing and warm environment," said Palmieri. "It was not a sad place if you can imagine that. It was a very warm and nurturing home."
    And for the sake of her children, Edwards put aside her anger at her husband's well-known infidelity — as she told Nate Berkus in her last televised interview:
    "I see the father of my children, and that's very important to me," Edwards told Berkus. "Particularly since I have a terminal disease, this is the person who at some point will take over the primary parenting, and it's important to me that he heals, if he needs to."
    (SD-Agencies)