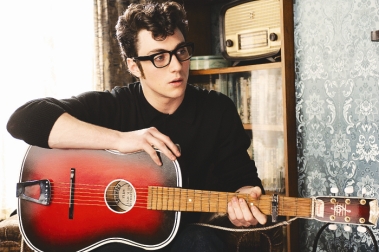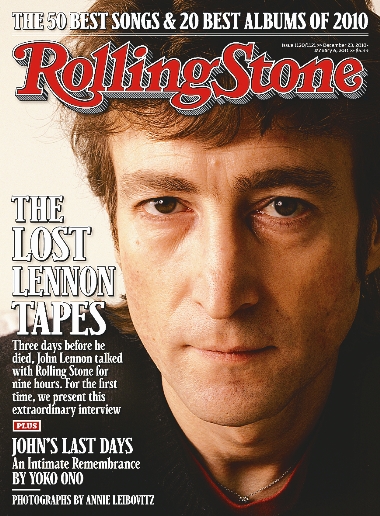 THIRTY years after his untimely death, gunned down in the street outside his New York apartment, John Lennon, whose greatest hits include "I Want to Hold Your Hand," remains a legend whose music and drive for world peace has inspired generations of artists.
From the corner of Central Park dubbed "Strawberry Fields" after one of the Beatles' memorable hits to a mosaic bearing the inscription "Imagine," one of Lennon's most recognizable songs, Lennon's imprint is everywhere,
Lennon's second wife Yoko Ono released a statement Tuesday night in tribute to Lennon. "In his short-lived life of 40 years, he has given so much to the world. The world was lucky to have known him. We still learn so much from him today."
Earlier this year, Ono took part in celebrations in Iceland to mark what would have been Lennon's 70th birthday, although she said he had never liked to mark the progress of time. "The last birthday, he told me: 'I can't quite believe I'm going to be 40.' I don't think he liked that part."
Syracuse University pop culture professor Robert Thompson said Lennon "died young, like Elvis Presley." "Although the peak of their musical influence had already passed, for both of them, they immediately became legends," he said.
"Lennon was also a political figure, with his look, the hair, the glasses, his way of life, he symbolized the 'zeitgeist' of the period."
"Yoko Ono became a little bit of the burning flame," Thompson said, adding that Ono's involvement had proved complicated, with critics accusing her of living off Lennon's talent.
Lennon's death marked the passing of an era and he is forever enshrined in memory as the tussle-haired musician, wearing his trademark round glasses.
"All my students know the song 'Imagine,' but you know, this is now a song that plays in elevators and dentist parlors," Thompson said.
"To me, the real end of their musical era was not the death of Lennon but the release of 'Saturday Night Fever,' three years earlier."
Ono, now 77, lit up the "Imagine Peace Tower" in the Icelandic capital Reykjavik in October, before performing with her Ono Plastic Band and her son Sean Lennon at an evening concert.
The tower, a 3-year-old art installation composed of a strong, vertical beam of light that can reach up to 4,000 meters, is lit up every year and stays on until Dec. 8.
Despite the intervening years, the global fascination with the Beatles has never faded. More than 450,000 of the band's albums and over 2 million individual songs were sold in the first week their music appeared on Apple's iTunes last month.
Lennon's Facebook page has over 1.2 million followers.
But for Beatles fans everywhere, Lennon's death also drew the curtain on one long-cherished desire. "There is one other thing: his death put a final end to the hope of millions of fans to see the Beatles reunite," Thompson said.
(SD-Agencies)
    Before he was fab
    "NOWHERE Boy" is a British-Canadian biopic about John Lennon's teenage years and the start of his journey to becoming a successful musician. The story also examines the personality of the two dominant females in his childhood — his Aunt Mimi, and his mother, Julia.
    The film shows the first meeting of Lennon with future Beatle Paul McCartney, and the development of their friendship.
    The movie is based on a biography written by Lennon's half-sister Julia Baird. The film had its U.S. release Oct. 8, coinciding with the 70th anniversary of Lennon's birth. (SD-Agencies)
    Rolling Stone publishes Lennon's last print interview    
    ROLLING Stone is publishing in full for the first time an interview with John Lennon, conducted three days before the former Beatle was gunned down.
    The magazine said the nine-hour discussion on Dec. 5, 1980 with Jonathan Cott was Lennon's final print interview. Rolling Stone ran excerpts from the interview shortly after Lennon's death.
    In the interview, Lennon lashed out at fans and critics who went after him during his five-year break from music. He also spoke about trying to be a good father to young Sean Lennon and mused about the future, saying there was "plenty of time" to explore some of his life's plans.
    He also spoke of his strong bond with wife Yoko Ono: "I've selected to work with ... only two people: Paul McCartney and Yoko Ono. That ain't bad picking."
    (SD-Agencies)