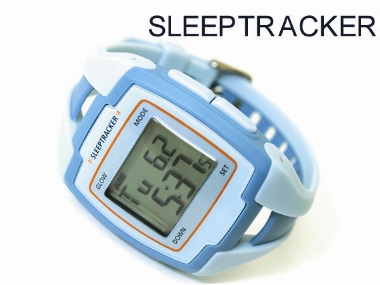 Sleeptracker Elite pro watch
    You can wear it on the wrist like an ordinary digital wristwatch. But it does much more than that.
    It is set to wake you up at an optimal waking time. All you need to do is set a phase alarm for the normal time that you wake up, and then have the Sleeptracker wake you. The body has a certain cycle that knows what is the best time to wake, and the Sleeptracker can wake you in that proper window. Setting the watch involves a lot of buttons.
    The watch, with GLO backlight, is water-resistant, and it has a vibrating alarm as well as ringing alarm. It costs US$179.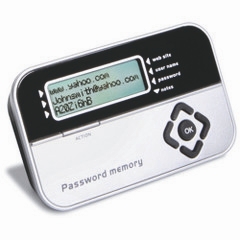 Password Vault
    This smartphone-sized device will hold account information, passwords, and ATM PINs securely. It has a slide-out keyboard, where you can also key in additional text notes and accounts after entering an initial password. It can store up to 400 account records.
    Buttons can be used to scroll between accounts for display on the LCD screen. In case you happen to have your Password Vault misplaced, lost, or stolen, five unsuccessful attempts to access your accounts and the device will lock itself for 30 minutes. Pressing the reset button will permanently erase all data. It costs US$49.95.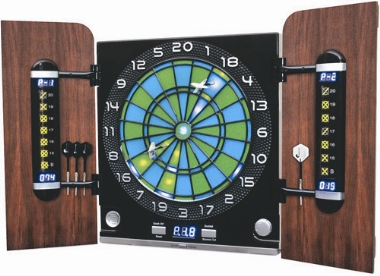 Visual assist dartboard
    This electronic dartboard is capable of illuminating sections of its surface as a game progresses in order to assist players in scoring. It relies on bright LEDs to illuminate different segments of the board, where the dartboard will suggest the fastest way to zero points during games of 301, 501, and 701. It has additional games such as Blackjack and Treasure Hunt, where players will have to place a guess on where a secret "treasure" is buried by targeting each segment.