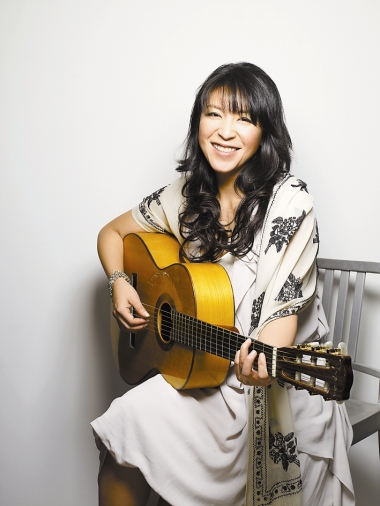 谷哓禾 盐田外国语学校初一 
    On December 29, 2010, I was quite excited because I had a once-in-a-blue-moon chance to meet international superstar, Lisa Ono and, to interview her as a junior reporter.
    Ono was born in Brazil and later moved with her family to Tokyo at the age of 10. From then on she spent half of every year in Japan, and half in Brazil. Although she lived in Brazil for only a short time, she became a Brazilian popular music ambassador in Japan, influenced by her father, who owned a club while living in Brazil. Lisa said she missed her childhood in Brazil. Her natural voice, rhythmic guitar playing, and charming smile led her to a huge success and popularized bossa nova in Japan.
    "I was a little bit nervous when I made my first appearance on stage, but the audience were all clapping for me and I felt relaxed and happy," she said.
    Ono is a superstar, as well as a mother. She said she would like to spend more time with her family, and singing was her hobby. She also wrote a song for her child, called "My Son."
    I think Ono is a great woman, as she has to take care of her children, and keep singing as a career. I told her we all wished she would come to China again. She was leaving Shenzhen for Chongqing two days later.