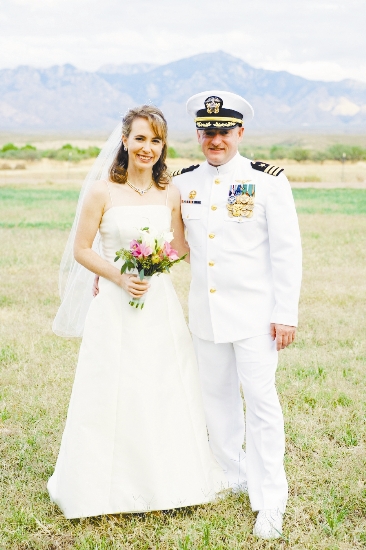 Gabrielle Giffords, the shot U.S. congresswoman, is still in critical conditions but has shown signs of recovery.
    ARIZONA Congresswoman Gabrielle Giffords opened her eyes for the first time since a weekend shooting rampage left her struggling for life. She rubbed her husband's arm. The eyes were open for less than a minute, by all accounts.
    What the brief awakening meant in relation to her long road to healing is uncertain. But it was a magic moment on top of a major miracle. Shortly after a bedside visit from President Barack Obama, with friends from Congress, staff members and family present, Giffords' moves brought fresh hope.
    "It's a major milestone," said Pia Carusone, Giffords' congressional chief of staff, who was in the room at University Medical Center at the time. "We have to remember what we are dealing with here. She's in very critical condition, and she has a long road ahead of her, but this is certainly a big moment."
    Representative Debbie Wasserman Schultz said Giffords started "struggling to open her eyes" after she good-naturedly urged her "to get better as soon as possible" so that she could come to visit at her family's house in New Hampshire this summer.
    That's when Giffords began to open her eyes, Schultz said.
    Then her husband, astronaut Mark Kelly, asked Giffords to touch his wedding ring.
    "She started doing that. She just started rubbing his arm," Schultz said. "She went from opening her eyes really just in slits to opening them almost fully. It wasn't for very long. Then, they'd close again. It was the most incredible experience that I've ever had."
    Giffords was shot in the head by an attacker in Tucson on Jan. 8. Back in March last year, when the front door of her congressional office was smashed, Giffords had a simple message for her detractors: "I have a Glock 9mm and I'm a pretty good shot."
    In the febrile atmosphere of Arizona politics she had also received abusive phone calls but showed no fear, regularly conducting "Congress on Your Corner" meetings like the one at which she was targeted for assassination.
    Giffords, 40, once a Republican, changed allegiance in 1999 and is part of the co-called "Blue dog" Democrat coalition which favors fiscal conservatism. She is regarded as a centrist in favor of renewable energy and health care reform, but who also supports gun rights.
    Her fellow politicians, on both sides, describe her as "tough and tenacious." During her most recent election campaign someone dropped a gun on the floor at a meeting but it did not faze her. She said: "When you represent a district that includes the homes of the OK Corral and Tombstone, — 'The Town Too Tough to Die' — nothing's a surprise."
    However, in March during the furore over health care reform, which she supported, she did admit: "The rhetoric is incredibly heated, the calls, the e-mails, the slurs. Things have really got spun out. Our democracy is a light beacon around the world because we affect change at the ballot box not through these outbursts of violence."
    Her district borders Mexico in an area that has been compared to the Wild West and in Arizona, immigration is the hotbed issue.
    Giffords has described the U.S. immigration system as "broken" and her calls for more security last year contributed to President Obama sending 1,200 National Guard troops to the border.
    She criticized a tough anti-immigration law Arizona passed last year, saying it would do nothing to secure the border or stop drug smuggling and gun running. She said: "Arizona is now known around the world for enacting an extreme immigration law in response to the federal government's failure to act."
    Giffords was first elected to Congress in a flood of Democratic victories in 2006 and was the first Jewish woman sent from Arizona.
    She is considered a rising political star on the national stage, a possible Senate candidate in 2012, or for Governor of Arizona in 2014.
    She comes from an old Arizona family and her grandmother had the surname Paltrowitz. Through that line she is related as a second cousin to Hollywood star Gwyneth Paltrow.
    The year after she was elected, she married astronaut Kelly, who has piloted a space shuttle. He is scheduled to command the shuttle Endeavour in April and rushed to be at her bedside. They have no children. Kelly's identical twin brother is also an astronaut and is currently on the International Space Station.
    In Congress Giffords sat on the Space Sub-committee and the Armed Services Committee and has visited Afghanistan.
    During November's election she faced an acrimonious fight against conservative Republican challenger Jesse Kelly, 29, a former marine sergeant and Iraq veteran.
    He held fund-raisers with the slogans "Help remove Gabrielle Giffords from office" and invited supporters to "shoot a fully automatic M-16 with Jesse Kelly." A spokesman for Kelly said there was no connection between the fund-raisers and the shooting of Giffords. He said: "Arizona is a state where people are firearms owners. This was just a deranged individual." Giffords won the election by two points.
    Giffords has a degree in Latin American history and speaks Spanish. She had worked for PricewaterhouseCoopers in New York before going back to Tucson in 1996 to run a tyre dealership she inherited from her father.
    (SD-Agencies)