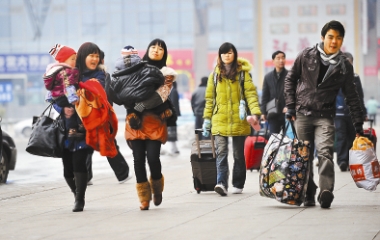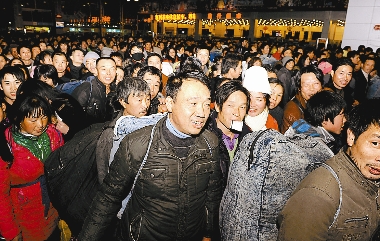 CHINA began the annual Spring Festival travel rush yesterday, with millions of passengers heading home over the next 40 days.
    Flights and trains have been added to cope with the passenger surge, up 11.6 percent year on year, according to the Ministry of Transport. Apart from temporary trains, more high-speed trains had been made available for the peak season.
    Snow and ice in Hunan, Guangxi, Chongqing, Guizhou and Yunnan since Monday poses problems for people traveling during the period as well as a challenge for railway and airline crews.
    However, the country was again on wheels despite the bad weather, because "there is no Spring Festival if you are not at home," according to Zhou Changnong, a migrant worker, heading from Xining to his hometown in Hunan Province. Many Chinese share his thoughts.
    (SD-Agencies)