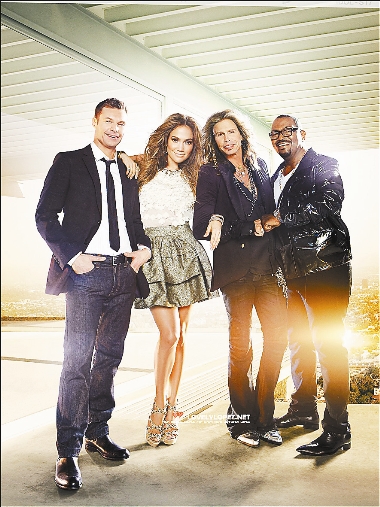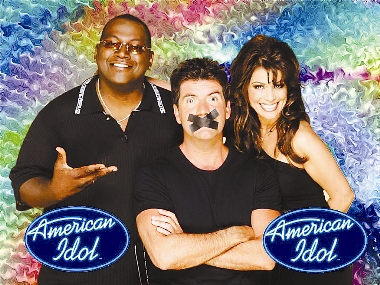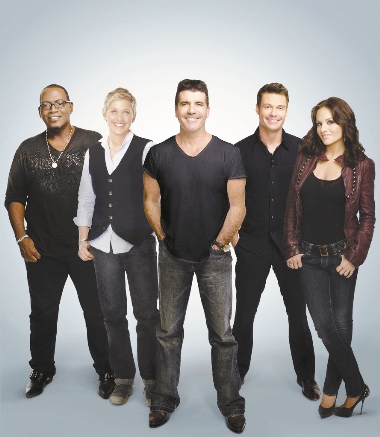 A HEAVILY revamped "American Idol" returned for a 10th season Wednesday in the United States hoping to regain its mojo after losing audiences and its biggest star.
    Airing for the first time without sharp-tongued British judge Simon Cowell, the TV singing contest has ramped up the star power with new judges Jennifer Lopez and rocker Steven Tyler in a bid to maintain its place as the dominant force on U.S. television.
    Producers say they are putting new emphasis on supporting and mentoring contestants in the hope of finding the next Kelly Clarkson or Carrie Underwood — the only two winners to have enjoyed strong careers.
    "I'm not going in there to be a harsh judge or an overbearing judge," said Aerosmith frontman Tyler. "I made some harsh comments the first week of nationwide auditions. I only did two of those because I didn't want that to happen again."
    Executive producer Nigel Lythgoe, returning to the show after a two-year absence, said the new panel would "bring more of a critique rather than just 'pack your suitcase, go home.'"
    "American Idol" has lost about 6 million viewers over the past four years, and recent winners Kris Allen and Lee DeWyze seem destined to slip into obscurity after suffering dismal sales for their debut albums.
    But Todd Gold, executive editor of Xfinity TV, said buzz was strong after a summer of upheavals that also saw the exits of judges Ellen DeGeneres and Kara DioGuardi, and a switch to record label Universal Music from Sony Music Entertainment.
    "Jennifer Lopez and Steven Tyler are bringing excitement and curiosity to the show. The goal is not to just stop the ratings fall, but to reverse it," said Gold.
    "I think they have a really good shot at achieving their goal, which is to make people not only watch the show, but talk about it and buy the merchandise and the records," he said.
    Broadcaster Fox television, currently languishing bottom of the leading four U.S. networks in overall viewers, is looking to "Idol" for its annual ratings lift, especially among the 18-49 year-old audience most coveted by advertisers.
    But rival networks whose programing was once squashed by the "Idol" juggernaut, are quietly confident.
    Season 10 was the first to include online auditions. Contestants could submit a 40-second video audition via Myspace, between Sept. 15 and Oct. 10, 2010. The rules are otherwise the same and the online auditions was judged in a similar fashion to the live auditions.
    "American Idol" is moving to new nights this season, airing mostly on Wednesdays and Thursdays. The change puts "Idol" up against a pair of Emmy-winning comedies, ABC's "Modern Family" on Wednesday and CBS' "The Big Bang Theory" on Thursday.
    "It's going to be interesting to see, with the new cast and the changes this year. But it's a power house," CBS entertainment president Nina Tassler said recently of "Idol."
    "American Idol" has also hired Universal Music executive Jimmy Iovine — a record producer who worked with the likes of U2, Bruce Springsteen and John Lennon — as an in-house mentor. It will also whittle down early contestants more quickly in a bid to keep audiences engaged.
    With or without Cowell, the first three weeks of broadcast material from nationwide auditions will likely have its usual share of hopeless warblers among the next potential new superstar.
    (SD-Agencies)