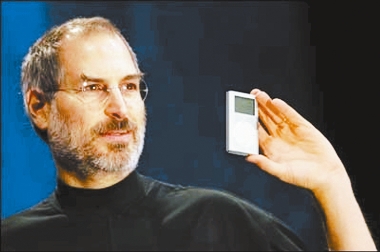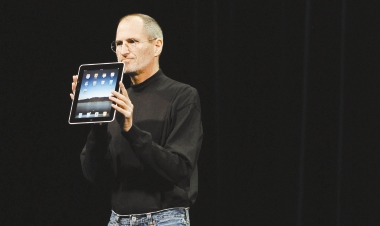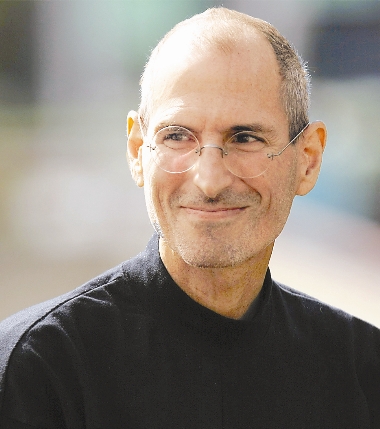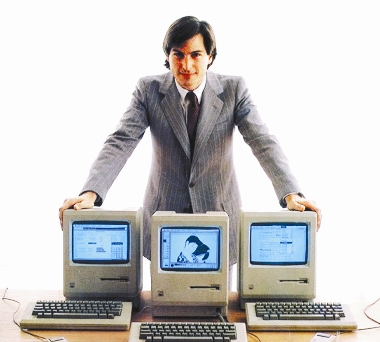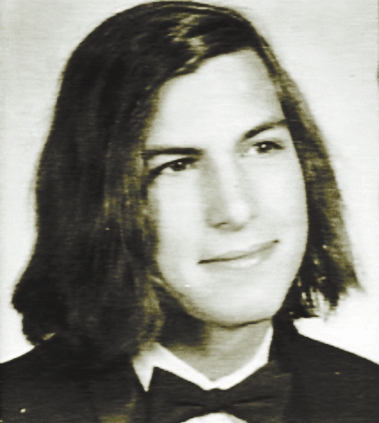 It's not fair to many people who work at Apple, but Jobs is identified as the driving force behind all those elegant, game-changing new products and the company's staggering market success.     
    AN investment of US$100 in the S&P 500 index a decade ago would leave you with US$115 today, thanks to dividends. Another US$100 investment in Apple shares at the same time would be worth about US$4,336 now.
    In an e-mail to Apple employees Monday, Steve Jobs said only that he needed time now to "take care of my health."
    Jobs underwent an operation for pancreatic cancer in 2004 and received a liver transplant in early 2009. But he is clearly finding it increasingly difficult to cope with his health and business problems.
    Investors reacted to the news immediately: Apple's shares took a tumble in Europe.
    Investors have pinned much of their faith in the company on Jobs himself, because no other company has grown so big and enjoyed success so directly linked to a single person as Apple and Jobs. In that sense, Jobs is a unique figure in American capitalism.
    He returned to the company he helped create when it was floundering in 1996. The first decade of the new century belonged to Apple shares like no other stock in the world. Along the way, the world got in line to buy millions of iMacs, iPods, iPhones, and iPads. He introduced them all.
    Steven Paul Jobs was born in San Francisco, California on Feb. 24, 1955. His biological parents, unwed college graduates Joanne Simpson and Abdulfattah Jandali, had him adopted by a lower-middle-class couple from south of the Bay Area, Paul and Clara Jobs.
    He grew up in a valley of apricot orchards that was already turning into the world center of computer technology: Silicon Valley. It was not uncommon to see engineers fill their garages with all kind of electronic devices in that part of California. Jobs was fascinated by these, and in 1969, he met with a computer whiz kid who shared his interests in electronics: Stephen Wozniak — known as Woz.
    Jobs went to Reed College in Oregon, where he stayed for one semester before dropping out. He then spent a lot of time learning about Eastern mysticism and even traveled to India with a friend to seek enlightenment at 19.
    After returning, he focused on Woz's work on a computer board. Woz was attending a group of early personal computer hobbyists called the Homebrew Computer Club, where he got the idea of designing his own computer, which consisted only of a circuit board at the time. Jobs saw that many people were interested in his friends' brilliant work. He suggested they sell the board. Apple Computer was born in 1976.
    Apple's first year in business consisted of assembling the boards in Jobs' garage and driving to local computer stores to try and sell them. Meanwhile, Woz worked on a new, much improved computer, the Apple II, which he basically finished in 1977. Jobs set out to find venture capitalists to fund Apple's expansion. After a while, he made a deal with Mike Markkula, an enthusiastic former Intel executive who invested US$250,000 in their business and assured them their company would enter the Fortune 500 list in less than two years.
    The company grew very fast, and went public after just four years of existence, in December 1980. Jobs' net worth passed the US$200 million mark on that day — he was only 25.
    But then they flopped with Apple III and Lisa, and these mistakes were followed by Wozniak crashing an airplane in a premature takeoff in 1981. He permanently stopped working full-time with Apple in February 1987.
    In the early 1980s, Apple's main rival, IBM, created an IBM PC using the DOS operating system, made by what was, at the time, an obscure firm called Microsoft. A few years later, IBM-Microsoft took over the PC market, leaving Apple a small niche of expensive professional computers. In 1985, Jobs left the company following an internal power struggle and an announcement of significant layoffs.
    Jobs then started looking for new ways to spend his energy. In the second half of 1985 he was introduced to a small team of brilliant computer graphics experts that George Lucas was trying to sell. They all shared a common dream of making animated movies with computers. Jobs was interested and he bought the company for US$10 million in 1986, incorporating it as Pixar.
    Yet his main passion was still to make great computers. In September 1985, he announced to the Apple board that he was going to found a new company, called NeXT, to build an advanced computer for higher education and scientific research. He was going to take with him some of the best engineers and salesmen from the Mac team. Apple disapproved and threatened to sue him. Jobs left his company for good and sold almost all of his stock.
    NeXT started work on its computer in early 1986, after Apple dropped its lawsuit. However great it was, the NeXT Cube computer didn't sell.
    In addition, his investment in Pixar also seemed to lead nowhere. Jobs shut down Pixar's hardware operations in 1990. He kept the animation division, headed by John Lasseter, because its work on TV commercials was one of the company's only sources of revenues. Hope was brought by a contract with Disney to make a full feature film with computers in 1991. But the contract was canceled in 1993. With both his ventures failing, Jobs spent most of his days at home with his young son Reed and his wife Laurene, whom he married in 1991.
    Fortunately, as John Lasseter came back to Disney with an improved script for the feature film, called "Toy Story," the project got back on track. Foreseeing its success, Jobs decided Pixar would go public the week after the release of "Toy Story," cashing in on the media hype surrounding the first computer-generated animation movie. It worked wonders: the film's box-office success was only surpassed by the Pixar stock's success on Wall Street. Jobs, who owned 80 percent of the company, saw his net worth rise to over US$1.5 billion — five times the money he had made at Apple in the 1980s.
    Meanwhile, Apple was having its worst time ever. After the release of Windows 95, the Mac started losing market share at an alarming rate. By 1996, the company's newly appointed CEO, Gil Amelio, was looking for new software to replace the old and bloated Mac OS. He chose Jobs' NeXTSTEP. Apple paid US$400 million to acquire NeXT, and Jobs was back.
    Jobs organized a board coup and was named interim CEO of Apple in July 1997. He started an extensive review of the company, cutting the number of projects from hundreds to a dozen.
    Six months after his comeback, Jobs led the company to profitability.
    Yet Apple's true resurgence came a little later, when Jobs introduced a new, amazing consumer desktop computer: iMac. 3
    He encouraged the creation of a portable music player, the iPod, and a multi-touch display cell phone, the iPhone. They were unveiled in breathtaking shows with Jobs, the hero of the day, appearing dressed-up like popular blockbuster heroes.
    Jobs has become a recognized master not only of foreseeing the public's desires but of molding them. Half the world — at least its higher-earning part — loves the iPhone, a glamorous hybrid of a PC and a cell phone.
    The world is waiting eagerly for a new batch of Apple toys. But will it get them now that Jobs has left? (SD-Agencies)
    1955 Jobs is born in San Francisco, California.
    1976 Steve Jobs, Steve Wozniak and Ron Wayne found Apple Computer Inc.
    1984 Macintosh is launched.
    1985 Jobs resigns from Apple.
    1986 Jobs buys a division of George Lucas' ILM and incorporates it as Pixar.
    1995 Pixar goes public.
    1997 Jobs is named interim CEO and introduces a peace treaty with Microsoft.
    1998 Apple is profitable again.
    2001 Jobs unveils the first iPod.
    2006 Jobs introduces the first two Intel Macs, the iMac and the MacBook Pro.
    2007 Jobs introduces Apple TV and iPhone.
    2010 Jobs unveils iPad.