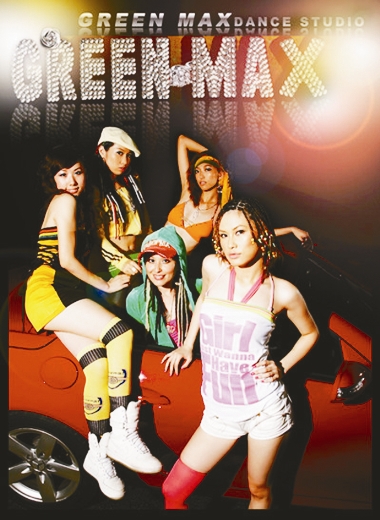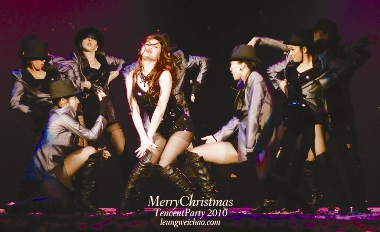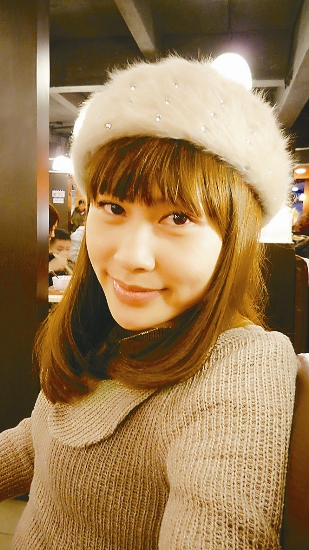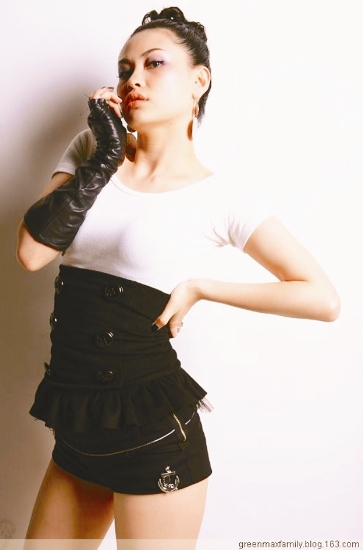 Yang Anni
    HIP-HOP dancing might be popular with students, but most give up dancing after graduating to find a job. An exception is 25-year-old Xu Ting.
    The founder and director of the city's first girl hip-hop dancing troupe, Greenmax, Xu proved herself with her persistence and talent. "I named the troupe green referring to trees and max referring to strength. I hope my troupe will be more influential, like an evergreen tree," said Xu, a Sichuan native.
    Over the past eight years, she and her troupe have swept up more than 30 awards in competitions and were invited to perform on China Central Television (CCTV), Hunan Television and Shenzhen Television.
    Xu, who grew up in Shenzhen, has the same pioneering spirit as the city. Despite the disapproval of her mother, she has never given up on her dream.
    "Once I decide to do something, I'm like a leopard and can't be held back," she said.
    A student dancer
    Born in 1985, Xu has been heavily influenced by Japanese, South Korean and Western pop music and started copying the dances from television in high school.
    "At that time, many girls were learning Chinese folk dance, but I was only into pop dances," she said.
    Xu thought she was gifted in dancing.
    "During my student days, I never had a teacher to guide me. My teachers were the superstars in music videos," she said.
    However, her mother disapproved. "For a high school student, nothing was more important than study and good scores in the National College Entrance Examinations (NCEE), so she always threatened me when she found me practicing dancing," she said.
    Xu encountered her biggest conflict with her mother just before the NCEE.
    "All my classmates were making final efforts for the exams, while I danced secretly with students in junior grades. Not knowing how to handle this, [my mother] beat me every day and even threatened to abandon me," she said.
    "I did not think too much then. I just wanted to dance and make a career of it, so I did not care too much about my future at university or a job."
    After she entered Shenzhen Polytechnic, she had a better chance to practice and perform and encountered many people with the same interests. From there, she started attending competitions.
    "I liked competitions because they made me feel stronger. Unlike many others, I enjoyed the result more than the process because I was eager to see a positive reaction from the audience," she said.
    Achieving success
    When Xu graduated from college in 2005, all her friends started looking for jobs and she was the only one left at the college.
    "I did not want to be tied down with some boring job that I was not interested in nor good at. I just wanted to do something related to dancing," she said.
    By chance, the Speed Crew, a well-known dancing team in Guangzhou, selected her to participate in a national hip-hop dance competition in 2005. It was the biggest of its kind and would be aired on CCTV-3.
    This was definitely a "once-in-a-lifetime" opportunity for Xu, but she had a financial problem — her mother refused to support her in a four-month training course. If she missed the training in Guangzhou and Beijing, she would not be able to attend the competition.
    "I did not know what to do at that time, but I knew I could not miss that chance just because I did not have enough money. So I begged all my friends to find students who wanted to learn dancing and I taught them at very low prices. A few months later, I was able to finally pay for my journey to Guangzhou and Beijing," she said.
    However, the training was not what she had expected. "We had to get up at 6 a.m. and dance until 2 a.m. for about four months. It was the first time I had been afraid of dancing and I even wanted to give up at the time," she said.
    But she eventually made it. She and her team came fifth in the national competition and won the award for best choreography.
    She became more confident in her future and opened the city's first professional dancing workshop in Luohu in 2006. The workshop was so successful that it had attracted hundreds of dancing learners and gradually became one of the best-known dancing workshops in China.
    Future plans
    When talking about the future, Xu said she was not one to make plans.
    "I did not make any plans for my future, I just made full use of each day. Of course, I hope to make the workshop bigger and better with a higher reputation and that we win more prizes or performing opportunities in the future. But for a big career plan or life plan, I've never thought too much about those things," she said smiling.
    Her biggest project at the moment is a dance performance at the Shenzhen Grand Theater in May. She will be the choreographer and director.
    "We want to do something creative and everything is being planned now. That's my big thing this year and for the future? We will know when we know," she said.