What is a college degree worth in China?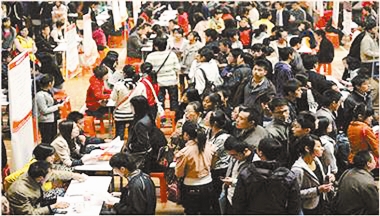 While China's economy keeps growing at a rapid pace, the dim employment prospect for many college graduates poses a potential economic problem.
    According to recent statistics, the average Chinese college graduate makes only 300 yuan, or about US$44, more a month than the average Chinese migrant worker.
    In recent years, the wages of college graduates have remained steady at about 1,500 yuan a month. Migrant workers' wages, however, have risen to 1,200 yuan.
    Is caution the right U.S. strategy?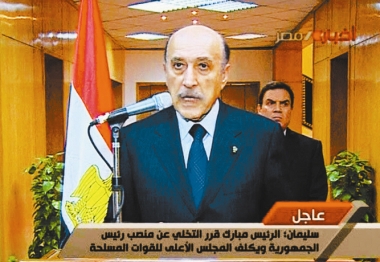 The Obama administration has indicated in recent days that it supports a go-slow approach in Egypt and is backing Vice President Omar Suleiman as the manager of the transition.
    Last Tuesday, as tens of thousands of protesters poured into Tahrir Square, Suleiman unveiled a plan to define steps toward a peaceful transfer of power, saying that a process of reform was on "the right path."
    U.S. Secretary of State Hillary Clinton has said that an "orderly transition" would take some time and that Hosni Mubarak's immediate departure could create constitutional problems (for example, that elections would have to be held in 60 days).
    Are doctors too quick to cut?
    A new study has found that removing cancerous lymph nodes in about 20 percent of breast cancer patients does not improve survival rates or prevent cancer recurrence. The surgery was unnecessary because the women in the study, all with early breast cancer, had chemotherapy and radiation, which probably wiped out any disease in the nodes. Yet for many decades the painful procedure, which can cause debilitating complications, has been standard treatment. The new evidence is expected to alter that approach drastically. (SD-Agencies)