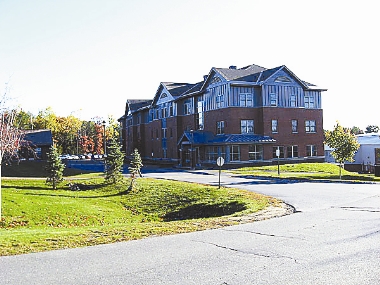 Your housing options
    Most likely, you'll live in a dorm in your first year(s) of college. Many colleges require it. Even if your school allows the option of living off-campus, it's a good idea to live in the dorms for at least a year.
    The dorms can help jump-start your social life, ease the transition to life on your own, and introduce you to a diverse group of people. Sure, living in a dorm can have its drawbacks — no privacy, crowded bathrooms, weird roommates. But most people find that the rewards outweigh the frustrations.
    Types of college dorms
    In the summer before your first year at college, you may be asked if you want to live in a special dorm or on a special floor. Every school has different housing options, but here are some of the most common:
    * Single-sex dorms
    Some colleges require all first-year students to live in a single-sex dorm. These types of dorms may have restrictions concerning guests of the opposite sex.
    * Chemical- or substance-free dorms
    These dorms prohibit smoking, drinking and drugs. If this jibes with your lifestyle choices, you should consider living in one. The upside to substance-free dorms is that you don't have to worry about your roommate throwing a "kegger." However, be aware that the penalties for getting caught with alcohol or drugs in these dorms may be harsh.
    * Special-interest or theme housing
    At these dorms, you'll meet students who share your interests. For example, there may be a dorm for international students or music majors. One risk is that you may miss out on meeting a more diverse group of people.
    Source: //sat.collegeboard.com/student/csearch/campus-life/50218.html