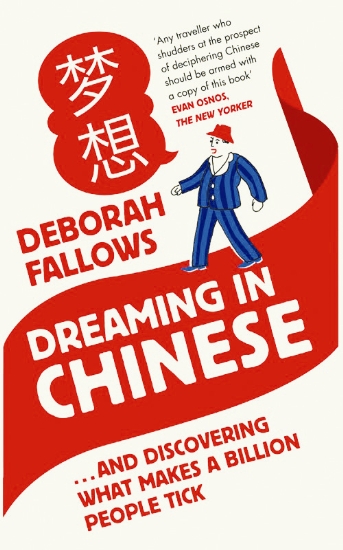 老外看中国:《用汉语做梦  
    A memoir by Deborah Fallows detailing the years she spent grappling with Chinese answers some of the questions we've all asked at one point: Why do Chinese people seem so rude? Why can't Chinese people guess what expats are saying if our tones are slightly off? Why do relatively fluent English-speaking Chinese randomly mix up "he" and "she?"
    With "Dreaming in Chinese," Fallows, who holds a doctorate in linguistics, did not write a scholarly book, but rather used her struggle in learning the language as a platform for a collection of anecdotes about her life in China.
    Starting with the word "love," Fallows says that she is horrified when asked which of her sons she loves more, and bemused when a Chinese woman tells her that she must love her husband very much if she's been married for so long. Fallows notes that several Chinese couples she knows strongly resist saying "I love you," and mentions that due to the one-child policy, most Chinese people probably won't have cousins.
    Sometimes, Fallows' answers are wonderfully precise. Why do Chinese often give directions with a vague wave of their hand and the words "over there?" Probably because they aren't very good with directions, and are too embarrassed to say so. "If you live in a village, you know where you are going. We don't study map reading in school," one person tells her.
    The book is a pleasure to read.
    (SD-Agencies)